The Search for Planet X is the next board game from Between Two Cities designers
Finders Keplers.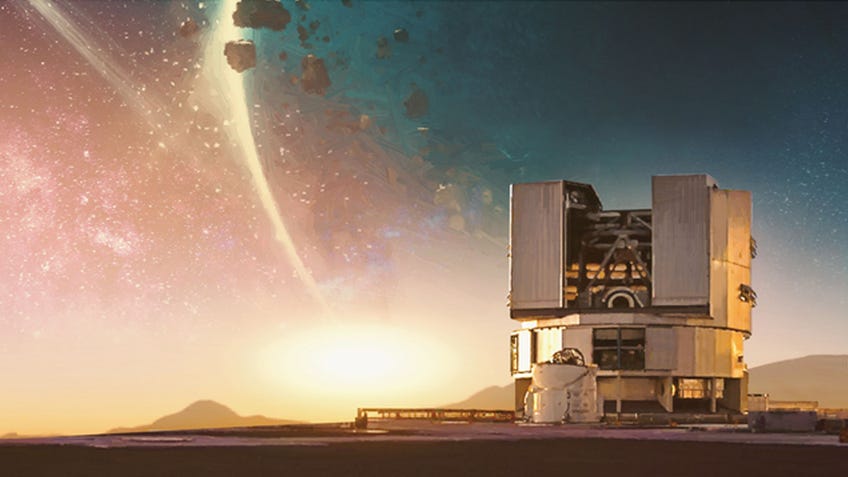 Scan the stars for a mysterious new world in The Search for Planet X, the next upcoming board game from the co-creators of Between Two Cities.
A puzzle board game for two to four players, The Search for Planet X has players assuming the role of astronomers attempting to discover a hypothetical planet hidden somewhere in our solar system. By using revolutionary technology and their own deduction skills, players must try to locate this planet before their opponents do.
Every round the Earth will gradually travel further around the Sun and players will gain a new opportunity to perform a scan using the board game's mobile companion app. The app picks a series of random objects that will provide some information about where the planet might be, as well as the location of Planet X, at the beginning of each game.
A turn can also be used to attend an astronomer conference, that enables players to gather more information from other experts in the field.
Players are encouraged to note any and all knowledge they receive down on their deduction sheets, which can eventually be used to present theories on the whereabouts of Planet X.
The more information a player gathers the more they can deduce regarding the location of each of the objects and, eventually, Planet X itself. Once a player is confident that they know the location of both the planet and the objects either side of it, they can publish a theory and use the app to conduct a search.
The winner of The Search for Planet X is whoever publishes a successful theory, with the other players able to score points - depending on how close their theories were - to vie for second place.
The Search for Planet X was designed by Matthew O'Malley and Ben Rosset, the creative team behind tile-placement board game Between Two Cities, its crossover spin-off Between Two Castles of Mad King Ludwig and craft beer-themed board game Homebrewers.
Publishing the game will be Foxtrot Games - the company responsible for two-player board game Fox in the Forest and co-op board game Spy Club - and Renegade Game Studios, which has published the North Sea and West Kingdom trilogies of strategy board games, as well as deckbuilder Clank!
The Search for Planet X will be released in June 2020 with a retail price of $40 (£30).