What are you playing this weekend? Here's what we've been playing!
Tell us what's on your table.
Is it really Friday again? Whether you're looking forward to a quiet weekend in or a big get-away, the end of the week means ruminating on all the tabletop games we've been diving into over the past seven days.
Every Friday at Dicebreaker the team likes to sit down and reflect on the great - and sometimes, not-so-great - board games/RPGs/miniatures games/card games we've been playing recently. Some of the titles discussed on this list have already been featured in various articles and YouTube videos featured on the Dicebreaker website and/or YouTube channel, whilst others might be entirely new to you and us.
But it's not just about us, this is also an opportunity for you to tell us about what tabletop games you've been playing over the past week. Be sure to pop your thoughts and experiences down in the comments below - whether it's a blockbuster campaign game or a regular night of trading card games with your friends.
This week, the Dicebreaker team have been dabbling with a Spirit Island spin-off, a beloved family board game, a neat little stargazing game and even a - gasp! - video game!
Let us know in the comments what you've been playing recently!
---
What We've Been Playing - February 17th 2023
Horizons of Spirit Island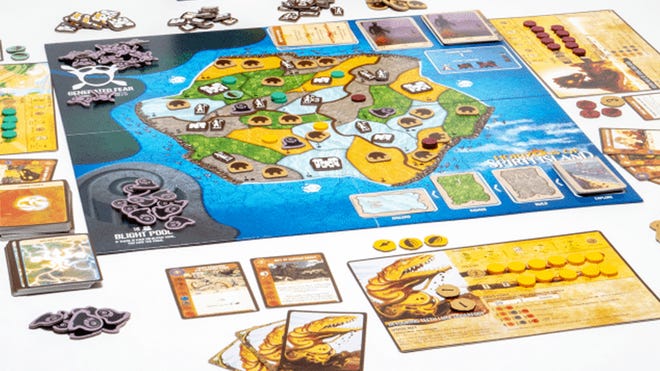 I finally got a chance to sit down with BGG top ten regular Spirit Island - or at least the slightly lighter cousin, Horizons Of - earlier this week. Meehan described it as a sort of Pandemic Plus which I can definitely see. But whilst there were some interesting systems going on under the hood, I have to say it didn't really grab me in its first outing on the table. One to give another go perhaps? I did like being weird little purple eyes in the trunks of trees, though. That can stay.
Wheels
---
King of the Castle
Wheels and Maddie went on a perilous journey up to Birmingham recently to attend a press event for this game and, though I couldn't attend, I am endlessly impressed by the product behind the event. Team 17's King of the Castle was a delight to play this week, a game in which a single monarch battles it out with other noble courts to try and retain their claim to the throne and not be overthrown. The added element of getting to include our audience on YouTube to spice things up and make things rather hard for our Monarch (Maddie) made this an extremely memorable playthrough that we're already hoping to play again very soon.
Liv
Maddie, Wheels, Liv and Meehan play King of the Castle with the audience.
---
Camel Up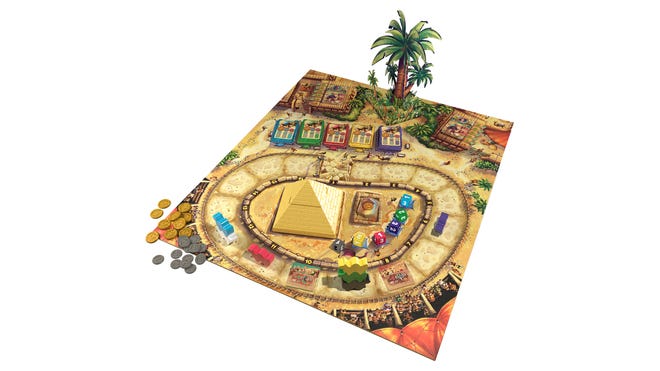 After hearing so much about it - both good and bad - from others on the team, I finally got the chance to play Camel Up. I loved the fast-paced, luck-based system as you bet on the camels to see who's going to win each leg of the race, and eventually the final champion. Having the dice decide if I was a fool or a genius for my decisions felt rewarding every time. It seems like an ideal pick to get out for a light night of board games and I'd definitely cash in for some Egyptian Pounds again.
Maddie
---
Look at the Stars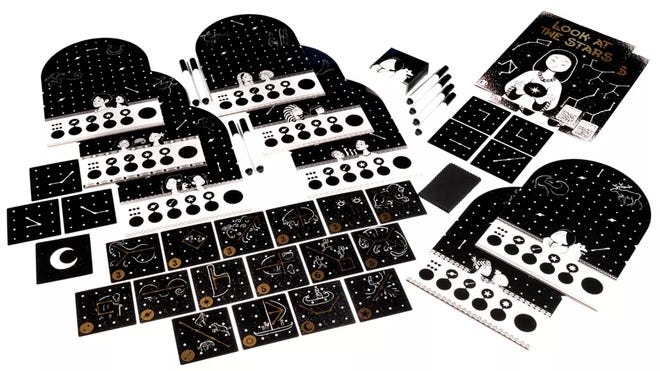 This cute little stargazing board game flew under our radar last year, but I managed to give it a whirl via its Board Game Arena counterpart. Look at the Stars is a flip-and-write board game that has players creating their own constellations in the night sky. Every round sees players simultaneously drawing in lines that connect two or more dots - or stars - on their respective sheets. How many lines they can draw in is determined by whatever card was drawn that turn, with all players having to use the exact same card.
Where players draw their lines is up to them, with certain placements providing additional points and bonuses. However, the main aim is to create constellations made up of different numbers of lines, as constellations that share line amounts do not score at the end of the game. Furthermore, from the beginning of round two, players can no longer draw lines within the very bottom section of their sheet - with this restricted zone increasing at the beginning of round three.
These various restrictions help to add a sense of urgency to playing what is otherwise a pretty chilled-out little game. There is zero player interaction in Look at the Stars - besides players sharing cards - with players sitting in their own corners throughout the entirety of the game. Playing Look at the Stars is an overall enjoyable experience, and the artwork is definitely a standout feature, but it's not something that I'd rush back to playing anytime soon.
Meehan