D&D series Critical Role is getting its own board games, starting with Munchkin
Mighty Fine.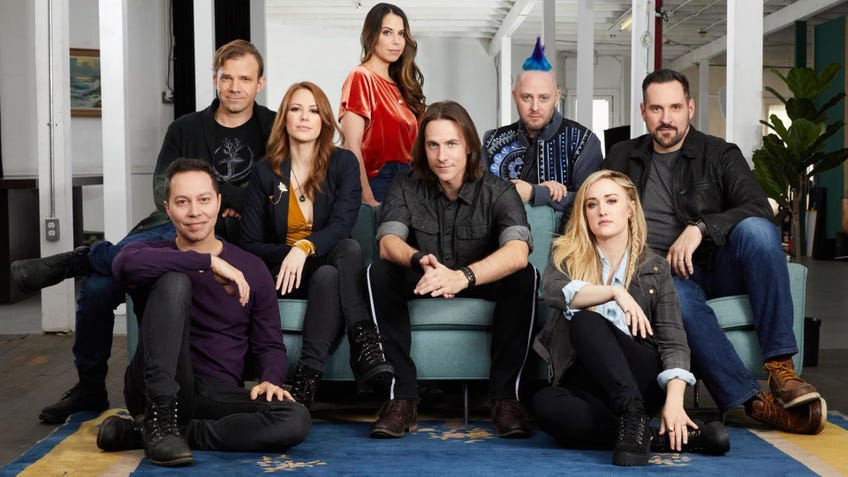 Dungeons & Dragons 5E web series Critical Role is being adapted into board games, with the first licensed title a spin-off of treasure-hunting card game Munchkin.
Critical Role is a Dungeons & Dragons 5E actual play video series and podcast hosted by dungeon master Matt Mercer - the voice of McCree in the video game Overwatch - and a cast of other prominent voice actors such as Laura Bailey, Liam O'Brien, Marisha Ray and Sam Reigal.
The series is currently on its second season following the adventures of a party known as the Mighty Nein, with an animated adaptation of the previous season - Vox Machina - headed to Amazon Prime Video. The Legend of Vox Machina crowdfunding campaign was most successful Kickstarter for a piece of television or film media on the platform, having raised over $11 million.
Munchkin is an adventure board game that sees three to six players competing to become the most powerful treasure hunter and monster killer in the land. Each round players face an encounter - usually with a monster - in order to earn loot and grow stronger. Defeating a monster requires the player to have a higher power rating than the monster, and grants the victorious player another level. However, a player's opponents can interfere with the battle and increase a monster's power rating with their own cards, which can cause the player in question to die and be forced to lose levels and treasure.
Munchkin: Critical Role looks to imbue the original with the flavour of the D&D series, setting the game in the world of the Mighty Nein campaign and featuring the Dungeons & Dragons party in a board game for the very first time.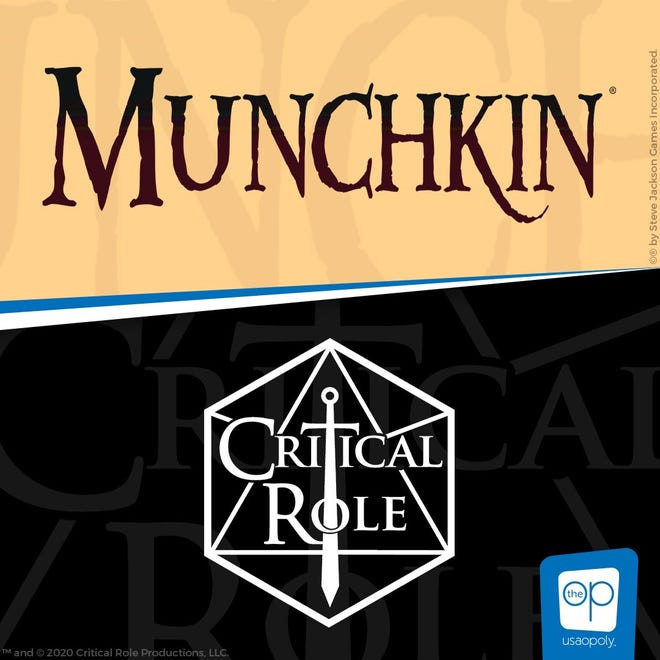 The OP - creator of family board game Harry Potter: Hogwarts Battle and party board game Telestrations - and Steve Jackson Games, which released the original Munchkin back in 2001, will be working together to publish Munchkin: Critical Role. Past Munchkin spin-offs have included versions of the game based on Warhammer 40,000, Marvel comics and fantasy tabletop RPG Pathfinder.
A number of other upcoming board games featuring Critical Role are also confirmed to be in development, all of which will be published by The OP in the future.
Although this marks the first time Critical Role has made its way into board games, it's not the first time the hit D&D series has been brought to the tabletop.
In 2018, Guild Ball and Godtear publisher Steamforged launched a Kickstarter to produce a series of miniatures based on characters featured in both seasons of Critical Role, successfully raising over £908,000. The sets were released in June 2019.
Earlier this year, Dungeons & Dragons publisher Wizards of the Coast announced that it would be releasing a Critical Role campaign book called the Explorer's Guide to Wildemount. The upcoming tabletop RPG book will be set in the world of the second season and features contributions from Mercer.
Munchkin: Critical Role is set to be released sometime in Autumn 2020 for $24.99 (£19).