D&D's free, 24-hour streaming channel will feature improv, cooking shows and independent creators
Dungeons & Dragons Adventures gives classic cartoons and RPG creators a home on television
The world's biggest tabletop RPG plans to explore streaming television programming mere months after its success on the silver screen. Dungeons & Dragons Adventures will run a free 24-hour stream of original shows alongside the classic animated series and programming from independent creators and influencers.
Hasbro, the company that owns D&D publisher Wizards of the Coast, has put its Entertainment One branch to work constructing a free, ad-supported television (FAST) network that will air unscripted and personality-focused programming on a 24-hour schedule, similar to a cable channel (Zoomers: it's those things your parents use to watch House Hunters and Ancient Aliens reruns).
This prospective network doesn't yet have a home, but Variety reported that Hasbro is considering "a number" of platforms upon which to build D&D's budding television empire. Honor Among Thieves' success at the box office has emboldened the company to continue developing the brand potential of its fantasy-pastiche RPG, expanding beyond books, supplements and tabletop accessories and into a vehicle for advertising deals.
All of the currently announced programming doesn't exactly fill a 24-hour schedule, but there's a surprising variety of concepts on the table including the 1980s animated series based on the version of D&D released by TSR and starring a bunch of kids in classic Saturday morning hijinks.
One of the major core programs will be a serialised version of the Encounter Party podcast, which features professional actors with stage and voice pedigrees performing an actual play campaign set in the Forgotten Realms. The Walking Dead actor Khary Payton will join the core cast on a new original adventure.
"Faster, Purple Worm! Kill! Kill!" comes from actor and Beedle & Grimm co-founder Matthew Lilard and sends a party of first-level characters into a hopeless fight against monsters well beyond their meagre abilities. The show will focus on improv comedy and host a revolving cast of guests among the standard crew.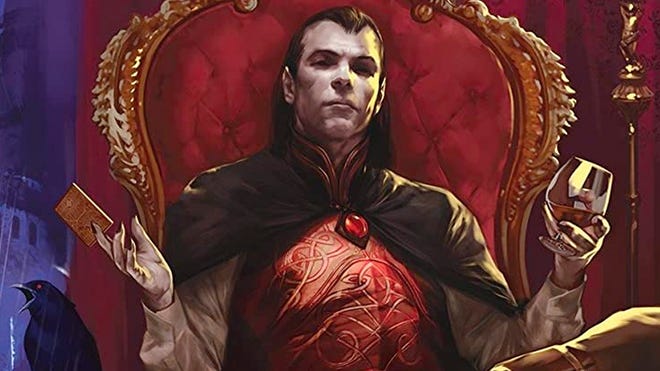 The last of the announced trilogy is a cooking show "Heroes' Feast", based on the official D&D cookbook of the same name. Corporate chef Mike Haracz and actor Sujata Day will team up to prepare fantasy-inspired dishes for a pair of guest diners that change with each episode, despite the disparity in their kitchen talents.
"This is an amazing opportunity to create and highlight exciting, engaging Dungeons & Dragons content, to both serve our wide audience of existing fans and welcome a new wave of fans to the community," said Dan Rawson, D&D senior vice president at Wizards of the Coast. "We look forward to bringing this channel to life and continuing to build out the thrilling D&D universe with even more content, partnerships and innovative formats."
The announcement also mentioned that third-party creators and influencers will also be featured on Dungeons & Dragons Adventures, focusing primarily on actual play shows and other live gameplay channels. Dicebreaker has reached out for more information.