Alien RPG and Tales from the Loop publisher acquires space opera RPG Coriolis
Light years ahead.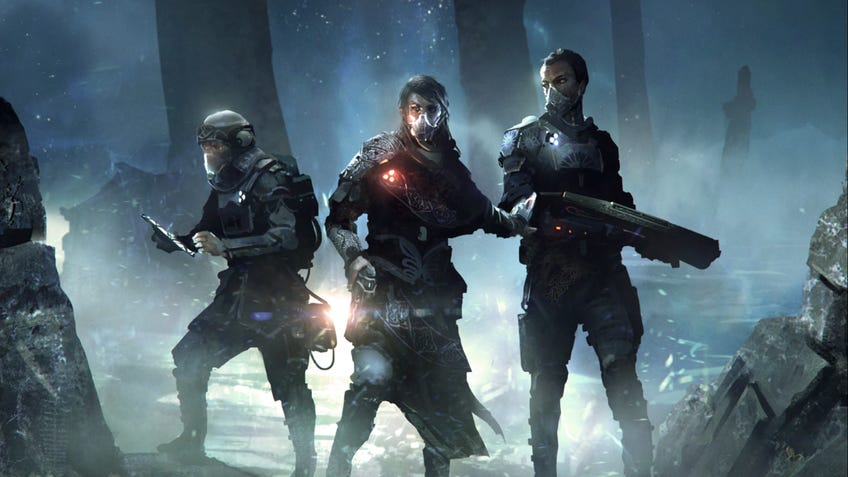 Free League Publishing, the creators of the Alien RPG and Stranger Things-esque Tales from the Loop, has acquired sci-fi game property Coriolis from video game heavyweight Paradox Interactive - who own the rights to Vampire and Werewolf roleplaying setting World of Darkness.
Coriolis: The Third Horizon was first published by Free League in 2017, under licence from Paradox. Original Coriolis designers Mattias Johnsson Haake, Mattias Lilja and Martin Grip currently work with the Swedish publisher.
Often described as akin to Arabian Nights in space, the Coriolis RPG setting is based in a remote cluster of star systems called The Third Horizon. Unlike your usual sci-fi RPGs, the culture in this setting is heavily influenced by the Middle East.
In it, the first colonists of old worship the mysterious Icons, while the Zenithians carve out an aggressive imperialist agenda through military might and trade.
Coriolis combines a heady mix of mysticism and hard sci-fi, and also includes epic space battles in which you each take responsibility for different parts of the ship.
From a game master perspective, you can create literal star systems and planets on top of the usual raft of encounters and missions.
Publisher Free League (Fria Ligan in Swedish) is no stranger to developing RPG properties. It currently runs dark fantasy Symbaroum - one of the best fantasy RPGs out there, in our opinion - the post-apocalyptic Mutant: Year Zero and retro sandbox survival game Forbidden Lands.
No upcoming Coriolis products have been confirmed at this stage.