Ultra grimdark tabletop RPG Mörk Borg comes with its own doom metal playlist
Embrace the darkness.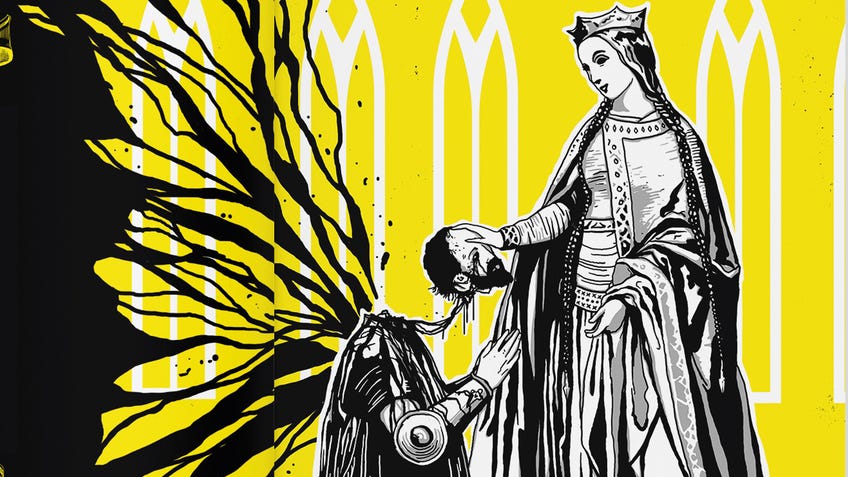 Doom metal tabletop RPG Mörk Borg - which was funded in just over an hour on Kickstarter last year - is getting a worldwide release later this month.
Putting the game out is Free League Workshop, a new sub-label from Swedish publisher Free League Publishing, the team behind Tales from the Loop, Alien: The Roleplaying Game and upcoming 2020 RPG Vaeson: Nordic Horror Roleplaying.
A pitch-black apocalyptic fantasy RPG - the name of which translates roughly into English as 'Dark Castle' - the world of Mörk Borg is set just as a group of terrible prophecies from a two-headed basilisk are coming to fruition. These include the flooding of the Endless Sea, cities perishing in flames and mountains collapsing into blood.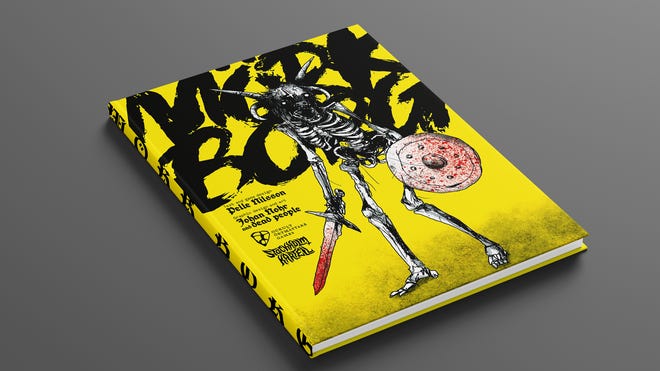 You all play lost souls seeking redemption or riches in a rapidly decaying world. As one of six character types, you'll have access to 20 occult powers - while they let you bend reality, they will also have terrible consequences when they inevitably fail. In addition, you'll get to explore valleys riddled with undead, gothic cathedrals and a cursed forest.
In terms of mechanics, you roll a d20 with any relevant character stat modifiers to do things, attempting to beat whatever the set number is for success. For the most part, the system is player-facing - meaning the game master doesn't roll all that many dice.
Mörk Borg includes introductory dungeon-crawl adventure Rotblack Sludge, in which you investigate part of the Shadow King's ruin palace. It also features cannibal warlocks, poison peddlers from beyond the void and hungry gut worms.
On the other hand, game masters hoping to run their own Mörk Borg scenarios will have access to numerous tools, such as tables for occult treasure and corpse plundering, adventure sparks and dungeon generators.
In what appears to be a first for a tabletop RPG (at least as far as we've seen), it has a recommended doom metal soundtrack available for free on Spotify which promises to get you in the mood for some grimdark good times.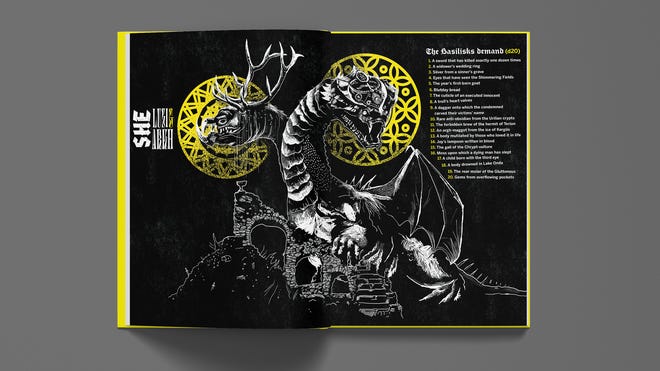 Free League says Mörk Borg is a rules-light RPG that is "heavy everything else". It's classed as part of the OSR (Old School Revival) genre of tabletop RPGs, which draws from early editions of Dungeons & Dragons and other '70s-style RPGs.
Pelle Nilsson, the writer behind Mörk Borg, has previously worked on horror RPG Bark Witch (Barkhäxan), which uses simple rules to emphasise storytelling, while illustrator Johan Nohr has contributed work to dark fantasy RPG Symbaroum.
Mörk Borg will be available in shops and on Free League's online store for $30 (£23) from February 25th in English and Swedish.