KiwiRPG returns with ducks, doomed men and 'D&D meets Quantum Leap' during week-long celebration of Aotearoa New Zealand's tabletop creators
Second annual event kicks off this weekend.
KiwiRPG, the annual celebration of Aotearoa New Zealand's tabletop community, will kick off its second yearly event later this week.
The week-long event also known as Kēmu Whakatau O Aotearoa, which recognises creators in and around Aotearoa New Zealand's roleplaying scene, first ran last summer, having emerged out of a Discord server and community under the same banner founded in 2021. (Aotearoa being the original Māori name for New Zealand, rather than the one established by Dutch colonisers.)
Like last year, KiwiRPG 2023 will combine the launch of new games, offers and announcements around existing titles, and live actual play sessions and workshops from June 10th to 18th.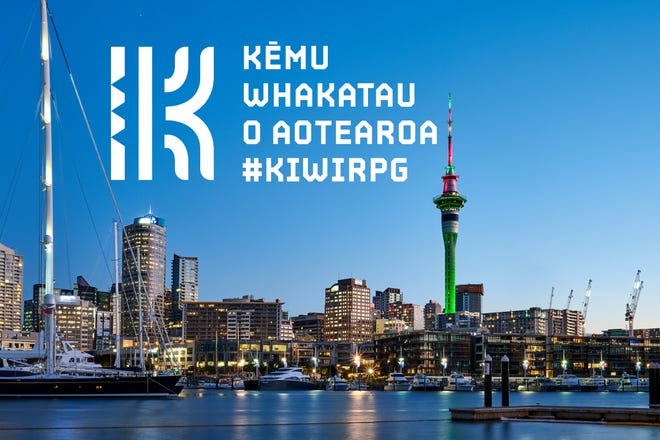 Among the RPGs due to make their debut is Our Father's Land, described as a Gothic horror game following "awful men" doomed to a fate in the woods. Also set to launch is Strange Squad, S. Murphy Games' mysterious title that puts players in the role of agents investigating paranormal creatures known as Aberrants. Alongside the standalone games by Kiwi creators will be various supplements for games such as Dungeons & Dragons 5E.
Elsewhere, livestreamed actual plays will include quirky sword-and-sorcery RPG DuckQuest, with creator Darcy Perry running a session of the "tongue-in-beak" game of D&D&Ducks.
New actual play podcast Dungeon Leap will also see its premiere. The show by Wellington-based on-stage collective Diceratops is described as 'Quantum Leap meets D&D' - as each story sees the 'Leap' wind up in the body of a brand new adventurer.
As well as the new games and live plays, there'll be various daily deals and week-long offers on games, supplements and other products by creators out of Aotearoa New Zealand.