Custom miniatures tool lets players create any D&D character they can dream of
Print-at-home poses.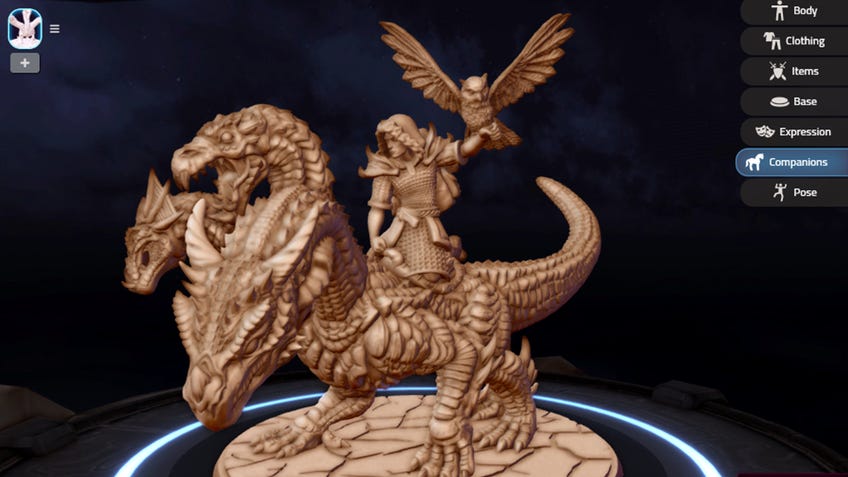 A tool for creating 3D digital models for miniatures enables players to create any D&D character they can dream of.
Titancraft is a tool that allows players to design 3D models of miniatures for tabletop roleplaying games, envisioning their own characters in a digital representation. If players have access to a 3D-printer, they will be able to 'print' out their model designs and use them in their campaigns and one-shots.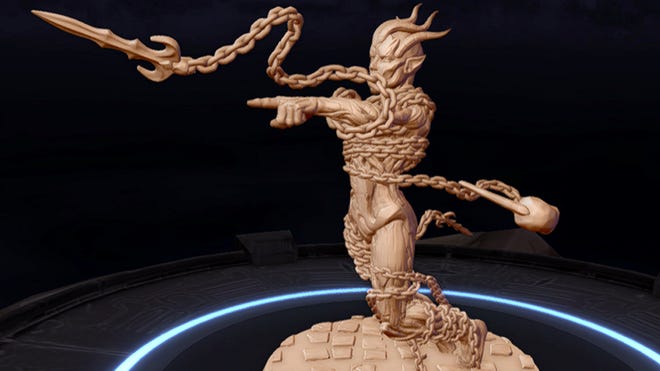 Unlike several other miniature 3D-moddling tools, Titancraft does not restrict players when designing their miniature models. Rather than being limited to a certain number of characters and objects for each miniature piece, players will be able to put an unlimited amount of them onto their model design. Furthermore, objects can be placed in any location on the model at any size or orientation, with players free to pose their character models in any way they want.
Players are not limited to having specific body parts on their characters, with options to attach monster parts onto their characters, as well as putting human parts on monster characters. Non-humanoid characters and creatures – such as classic fantasy RPG creatures like dragons and mimics – can be customised alongside humanoid characters using Titancraft.
Wheels teaches you how to paint miniatures.
Rather than paying per-download file, as is the case with other 3D model tools, players can acquire certain asset packs to create their characters using: with the option to create and download as many character files as required. A variety of asset packs are available on Titancraft – from asset packs that enable players to make characters for a sci-fi roleplaying game to asset packs inspired by Medieval styles – with the opportunity to get certain assets separately from one another.
Asset packs on Titancraft range from anywhere from $12 (£10) to $35 (£28) or more, with the packs containing a select number of assets themed around different styles, themes and settings. Asset packs and the character creator tool are accessible via the Titancraft website.