Kids' miniatures game Wardlings is getting a campaign guide for D&D 5E
Or'Mya goodness.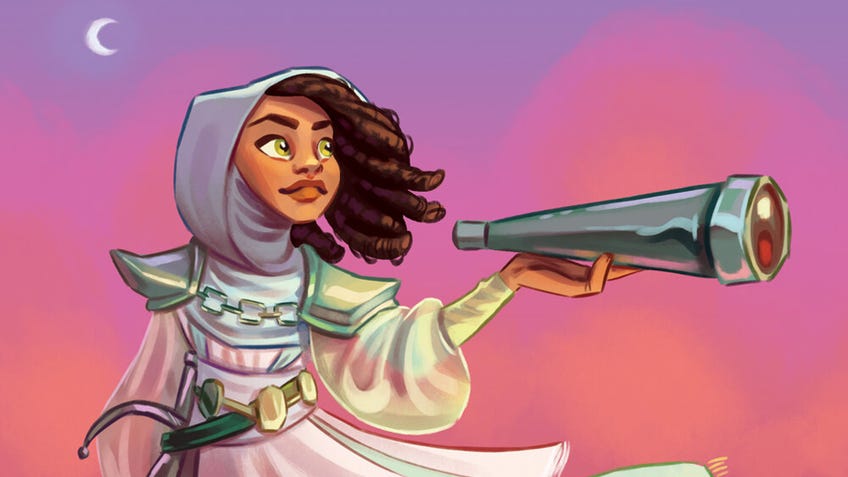 Take your children on an adventure in a world of fantasy with an upcoming D&D 5E-compatible campaign guide set in the world of miniatures game Wardlings.
Wardlings is a miniatures series designed for younger audiences of 10 and up, about a magical world in which adventurers have animal companions only they can see - because their minds remain connected to the power of imagination. (A little like the world of His Dark Materials, which we recently said would make for a fantastic roleplaying setting.)
Once the young adventurers start to grow they begin to lose their powers until, eventually, they become adults and forget all about their journeys through the land of Or'Mya.
This land is the world in which the new Wardlings D&D 5E campaign book is set, with players assuming the mantle of adventurers "uncorrupted by the vices and responsibilities of their elders". These adventures must explore Or'Mya as saviors, using magic to confront all manner of monsters and beasts along the way.
The campaign book includes an overview of the Wardlings world - such as the characters, lands, spells and creatures that inhabit it - as well as a magic system and class options for players to use alongside Dungeons & Dragons 5E.
Elisa Teague, contributor to horror board game expansion Betrayal at House in the Hill: Widow's Walk, is the lead writer behind the Wardlings campaign book, with the art being done by Jacqui Davis and Sabrina Pugnale.
WizKids - the company that published co-op board game Fury of Dracula: Fourth Edition - is responsible for publishing the Wardlings miniatures series, whilst Renegade Game Studios - the creators of Clank!, the Kids on Bikes RPG and storytelling RPG Icarus - will be publishing the campaign book.
The Wardlings Campaign Guide is set to be released sometime this May at a retail price of $40 (around £30).