World of Darkness and D&D RPG writer and designer Jackie Cassada dies of COVID-19
Fundraising efforts launched to support collaborator and widow Nicky Rea.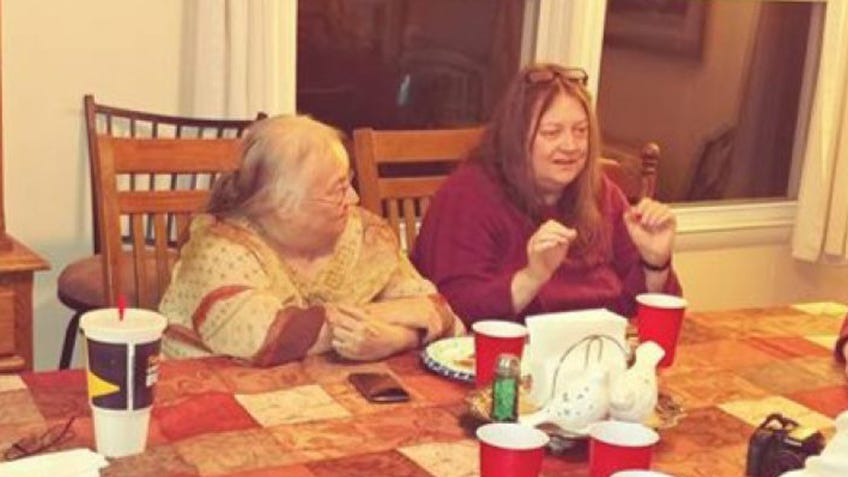 Veteran roleplaying game designer and author Jackie Cassada has passed away as the result of COVID-19, with her surviving collaborator and widow Nicky Rea said to have suffered "lasting complications" as the result of contracting the coronavirus.
Together, Cassada (pictured, left) and Rea (right) worked on a number of games and releases from the mid-1990s onward, including many of the titles in the World of Darkness universe, such as Changeling: The Dreaming, Mage: The Ascension and Werewolf: The Apocalypse.
Cassada and Rea also contributed to Dungeons & Dragons' gothic setting of Ravenloft for the third edition of the fantasy RPG, serving as developers and authors on major releases including the Player's Handbook.
Recently, the designers were credited on the 20th anniversary re-releases of World of Darkness games including Vampire: The Masquerade, Changeling: The Dreaming and Werewolf: The Apocalypse, with their most recent credit being the 20th anniversary edition of Wraith: The Oblivion released in 2018.
As well as being frequent collaborators on roleplaying games for a number of decades, Cassada and Rea were partners for 57 years.
Nicky Rea and Jackie Cassada are longtime luminaries of the RPG scene. As authors and designers, they worked on hundreds of titles among over a dozen lines, most notably Changeling, Mage, Werewolf, Dungeons & Dragons, and Ravenloft, among others.

1/5https://t.co/hPygtXua3x

— Satyros Brucato says, Stop murdering Black folks! (@SatyrosBrucato) January 1, 2021
A GoFundMe page launched by Mage: The Ascension line developer Satyros Phil Brucato states that both Cassada and Rea contracted COVID-19 in December 2020. Cassada passed away from the virus on December 29th, aged 71, while Rea survived with "lasting complications".
The GoFundMe page has currently raised more than $14,000 of its $70,000 target to support Rea with "medical bills, ongoing health concerns, funeral expenses, and the ongoing cost of housing", adding that Cassada and Rea "did not receive royalties for the majority of their work" despite the hundreds of RPG titles to which they contributed.
"Without such aid, Nicky, their pets, and their housemate might soon become homeless," the page reads.
In addition to the fundraising page, a Bundle of Holding collection has been launched to benefit Rea, containing the core rulebook and several additional releases for the 20th Anniversary Edition of Changeling: The Dreaming. All proceeds from the deal, which runs until January 24th, will go toward supporting Rea.