Keyforge has sold over 1.5 million 'unique' decks
Forging onwards.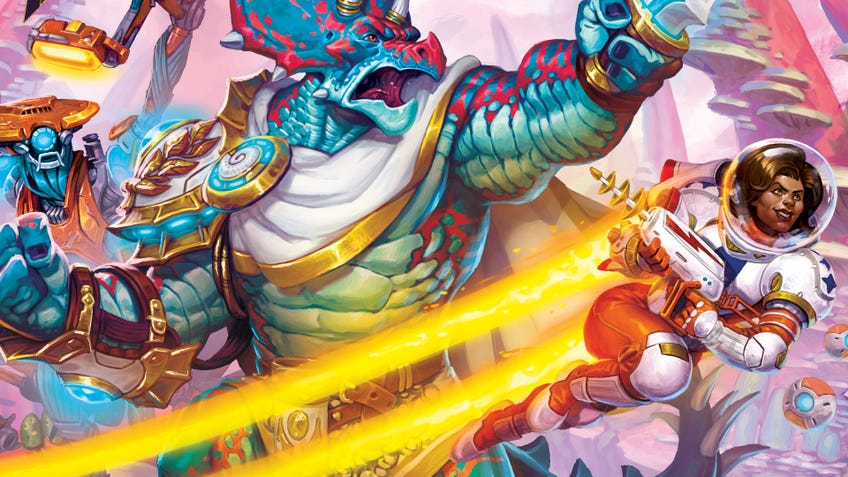 Keyforge, the latest card game from the creator of Magic: The Gathering, has sold over 1.5 million decks since launch.
The number of decks registered on the Keyforge Master Vault app surpassed this total "recently", publisher Fantasy Flight Games confirmed to Dicebreaker. However, as many players choose not to register their decks - required to take part in official competitive tournaments and engage with the online aspects of the game - the tally for decks actually sold is likely to be even higher than 1.5 million.
Released last year, Keyforge is the brainchild of MTG designer Richard Garfield and uses an algorithm to generate decks that all feature a unique combination of cards - a concept that has led Fantasy Flight to dub it the first 'unique deck game'. Unlike other trading and collectible card games, the decks are fixed and can't be customised by adding or removing cards.
Every Keyforge card is aligned with one of the game's houses, such as the Untamed, Dis or Shadows, with each deck being made from a mixture of three houses. At the start of each player's turn they must declare which house they wish to play and activate cards from, with the overall goal to collect enough precious Æmber to successfully forge one of the game's powerful keys. The first player to forge three keys is declared the winner.
The first release for Keyforge was Call of the Archons, which launched in autumn 2018 with a two-player starter set - including two starter decks for learning the game and two randomised archon decks - as well as individual archon decks. This was followed up by the Age of Ascension expansion this spring and Worlds Collide expansion this autumn, which introduced the new Saurian Republic and Star Alliance houses.
Keyforge has become incredibly popular in the Dicebreaker office with both Wheels and Johnny (and myself) developing an intense love of the game. Watch us play some matches in our Let's Play video below.