Magic: The Gathering releases Secret Lair Drop card set for International Women's Day
Five of MTG's most iconic ladies take centre stage.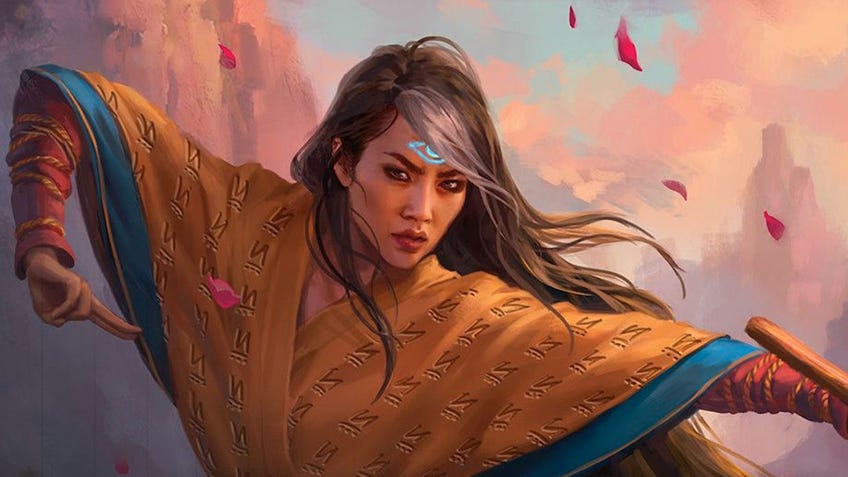 A new Secret Lair Drop trading card set of Magic: The Gathering cards themed around five iconic female characters from the series will be launched to celebrate International Women's Day - a day that honours a range of achievements from women around the world.
MTG publisher Wizards of the Coast has selected five of the most powerful and influential women from the history of the trading card game. The new cards in the set will receive new, borderless art by five female Magic: The Gathering illustrators including Mila Pesi and Cynthia Sheppard.
Cards featured in the set include human soldiers Captain Sisay and Saskia the Unyielding, human shaman Meren of Clan Nel Toth, and human monk Narset, Enlightened Master. Also included is faerie wizard Oona, Queen of the Fae.
For every International Women's Day Secret Lair Drop trading card set sold, Wizards of the Coast will donate 50% - $25 (£19) - to the World Association of Girl Guides and Girl Scouts.
Secret Lair is a sub-brand of the Magic: The Gathering site that sells small, collectible card sets based on reprints of existing cards with either new themes or art styles for limited periods of time. The cards are exclusive to the online store.
The International Women's Day card set will go on sale this Sunday, March 8th for $49.99 (£38) and will be available for only 24 hours.
New to Magic: The Gathering? Learn how to play Magic: The Gathering and how to build a Magic: The Gathering deck in our beginner's guides to the trading card game.