Kickstarter rival Backerkit bans crowdfunding projects solely using AI-generated art
"It's important for us to recognize both the immediate and long-term adverse effects [AI] may pose to the creators and creative communities we serve."
Backerkit announced a new policy that effectively bans the use of solely AI-generated artwork in projects hosted on its crowdfunding platform. The Kickstarter rival will restrict the use of AI and large language model (LLM) tools while dictating that all artwork must be created by humans, first.
The platform's announcement, published to their official website on October 2nd, takes the opportunity to differentiate between the AI algorithms dominating headlines - StableDiffusion, Midjourney and DALL-E's iterations - and Backerkit calls "AI-assisted tools" that have existed in image and photo editing software for years.
Those latter tools, along with adjustment and refinement programs, grammar and language tools and video tracking technology will be allowed under the new policy, which goes into effect on October 4th. Artwork and assets that are "solely AI-generated or [lack] a minimum requirement of human input" will not, and Backerkit says it will temporarily or permanently deny the offending projects during an internal review.
"Creators invest significant time, effort, and resources into their projects. BackerKit's Trust & Safety team aims to safeguard these endeavors, creating a respectful space for projects and interactions between creators and their backers," the announcement reads. "Due to concerns about AI tools using content without proper compensation or permission, we'll continue to limit their use on our platform until there is a system that can guarantee fairness in sourcing, permission, and compensation."
Backerkit says that the rapid advancement of AI-assisted technology in writing and creating multimedia spurred their team to discuss and "recognize both the immediate and long-term adverse effects they may pose to the creators and creative communities" that use Backerkit to fund their work.
This protective move doesn't throw the AI tool baby out with the lack-of-artist-consent bathwater, and the company's explanations show a nuanced understanding of how artists interact with new and changing technology. Specifically, the policy won't disallow "content refined with AI-assisted tools like 'generative content fill' or 'object replacement' (image editing software functions that help blend or replace selected portions of an image), other standard image adjustment tools (saturation, color, resolution,) or AI language tools that refine human-created text with modifications to spelling, grammar, and syntax."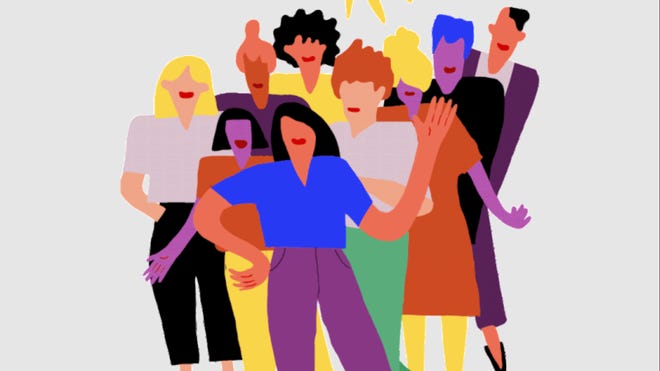 If a project is flagged for review under the new policy, Backerkit's Trust & Safety team may contact the project owner to seek more information, but the platform is very clear in reserving the right to remove, suspend or ban offending content or entire projects.
As an alternative to AI and LLM algorithms, Backerkit provided a list of directories and databases containing artwork and assets created by humans, including the Directory of Illustration, Cartoonists of Color database, Queer Cartoonists database, Disabled Cartoonists database and Women Who Draw. It also clarified that the policy will automatically exclude "all content uploaded by our creators for their projects from AI training."
Backerkit's new policy follows a similar but less stalwart position against AI and LLM-generated content from crowdfunding rival Kickstarter. Larger creative movements such as the WGA and SAG-AFTRA joint strike enshrined thoughtful adoption of AI technologies at the heart of their newly won contract against the Alliance of Motion Picture and Television Producers.
Notable names within the tabletop space are running afoul of public criticism, as well. FryxGames and Stronghold Games, makers of Terraforming Mars, claimed they used AI-generated art for their newest expansion (which did not dent their $2.2 million Kickstarter), and Essen Spiel, the world's largest board game trade show, just today admitted to using AI-created artwork in promotional and marketing material for their upcoming 2023 event.