Terraforming Mars makers defend use of AI art in upcoming board game expansion amid fan grumbles
"We have and will continue to leverage AI-generated content in the development and delivery of this project."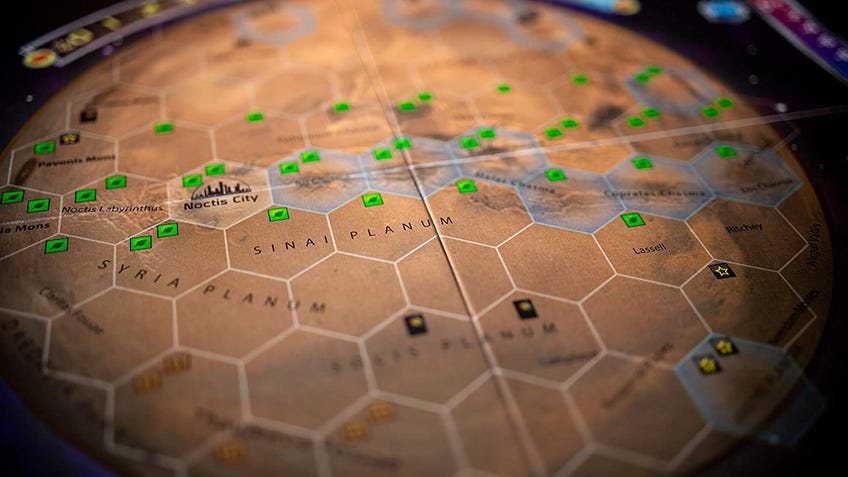 Creators of Terraforming Mars, one of the most popular contemporary board games, have garnered criticism and ire amongst fans after surreptitiously announcing that their latest Kickstarter campaign will use AI-generated artwork.
Publisher Stronghold Games recently launched a crowdfunding campaign that would add a solo mode via Automa cards and rules, along with Prelude 2 - a collection of corporation, project and prelude cards that add more variability to the core game and were also reportedly developed with input from fans.
Nestled at the very bottom of the campaign page, so buried that many backers apparently missed its existence, are two paragraphs explaining and justifying Stronghold Games' use of AI-powered tools such as Midjourney to create artwork for this and past Terraforming Mars projects.
"We have and will continue to leverage AI-generated content in the development and delivery of this project. We have used MidJourney, Fotor, and the Adobe Suite of products as tools in conjunction with our internal and external illustrators, graphic designers, and marketers to generate ideas, concepts, illustrations, graphic design elements, and marketing materials across all the elements of this game," the page reads. "AI and other automation tools are integrated into our company, and while all the components of this game have a mix of human and AI-generated content nothing is solely generated by AI. We also work with a number of partners to produce and deliver the rewards for this project. Those partners may also use AI-generated content in their production and delivery process, as well as in their messaging, marketing, financial management, human resources, systems development, and other internal and external business processes."
The section, titled "Use of AI" is the result of a new directive at Kickstarter obliging creators who use AI in any way to justify their decision and the extent to which these machine-learning tools were used by the creator or team. While it's true that AI and machine-learning tools have been present in photo editing software such as Photoshop and Fotor for many years, recent leaps in technology have created massive algorithms that scrape millions of images, texts and other creations from the internet before aggregating a resulting amalgamation.
While these results were dodgy and obviously AI-generated at first, the tools are constantly refining as more information and artwork is fed to the algorithm - overwhelmingly without the consent of the original artists nor any recourse for claiming ownership. There is currently no legal route for opting out of these colossal algorithms unless the company managing them offers one.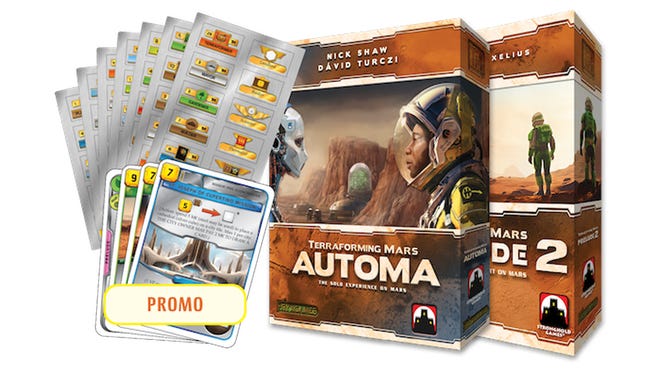 Thus, Kickstarter asks projects using AI to answer whether they "have the consent of owners of the works that were (or will be) used to produce the AI generated portion" of the project. Stronghold Games' answer reads like a convenient passing of obligation:
"The intent of our use of AI is not to replicate in any way the works of an individual creator, and none of our works do so. We were not involved in the development of any of the AI tools used in this project, we have ourselves neither provided works nor asked for consent for any works used to produce AI-generated content. Please reference each of the AI tools we've mentioned for further details on their business practices," the page reads."
Dicebreaker reached out to Stronghold Games for more information regarding which pieces of art were primarily created using AI tools, and how the practice will affect their internal and contracted illustrators. They did not respond prior to publication.
One of the main concerns regarding wide scale adoption of these AI art-producing algorithms is that companies will stop hiring artists and writers as a cost-saving manoeuvre and instead rely on artwork that a stalwart artist community believes is, at best, a misguided appropriation that blocks them from making a living in an already cutthroat and perilous field. It is one of the key concerns behind the still striking SAG-AFTRA workers and even affected the production of Dungeons & Dragons' most recent sourcebook.