Board Game Arena is set to release a new game every day in December
On the first day of Christmas, BGA gave to me.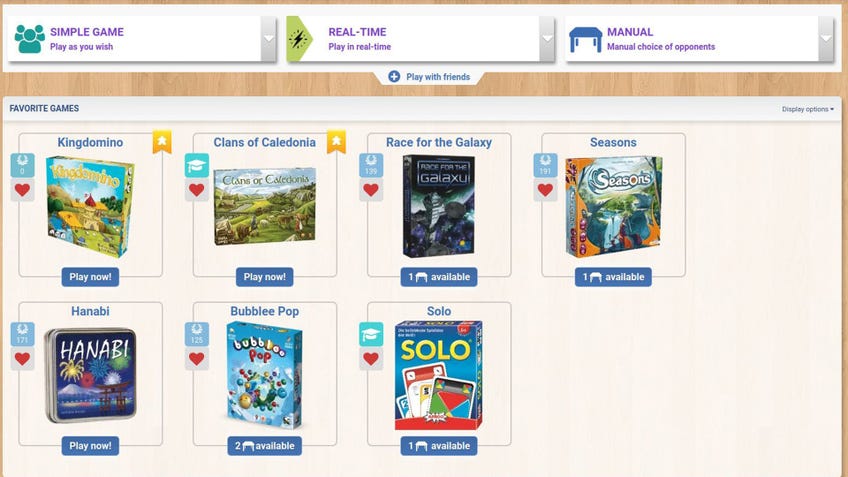 On all 31 days of December, online tabletop platform Board Game Arena will be releasing a new digital version of a board game for its players.
In a blog post on the BGA website, it was announced that - rather than putting out a new digital board game each week, as it usually does - the online platform will be making a new game available to play every single day this month.
According to the post, the upcoming advent calendar of digital games is intended to be a gift to the platform's members who have used Board Game Arena throughout 2020, as well as any new players who want to try the service.
Called the Opus Magnum Calendar, the event will run from today until December 31st and will apparently see a variety of different titles "from classics to novelties, indies to famous titles" released in digital form on the site. Each new game will appear on a Calendar section of the Board Game Arena website homepage, with players able to launch the game on their BGA accounts.
Board Game Arena is an online tabletop platform that contains a catalogue of digital board games for members to play with their friends. The platform, which now has almost five million player accounts, offers various digital games for free but also has a premium service that opens up access to a collection of other titles.
Games on the platform include digital versions of the two-player title 7 Wonders Duel, classic tile-laying game Carcassonne, fantasy terraforming game Terra Mystica and beloved family board game Kingdomino.
Board Game Arena has not confirmed which upcoming games are set to be released in the coming month, with the available list due to be updated each day.