Critical Role publisher announces new tabletop titles and hiatus on Critical Role Adventures
And an update on Guardians of Matrimonia and Syndicult.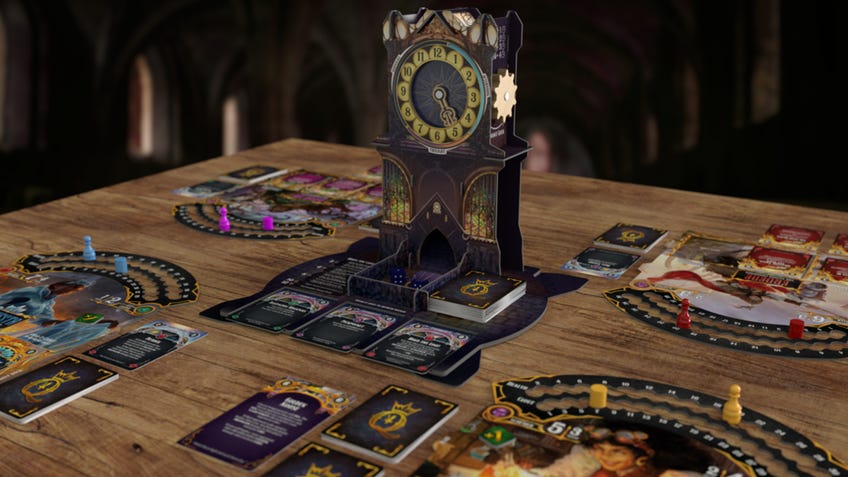 Darrington Press, the publisher focused on releasing tabletop tie-ins for Critical Role, has announced three new tabletop titles.
Revealed during a Darrington Press - State of Press online event co-hosted by Matthew Mercer – actor and dungeon master for Critical role – and Mica Burton that took place yesterday, the newly-announced games included one board game and two roleplaying games.
The upcoming board game was called Queen of Midnight and was designed by Critical Role producer Kyle Shire. Queen of Midnight is a deckbuilding board game that sees players becoming a group of princesses battling for the title of Queen of Midnight. By using their individual decks of cards, players will need to unleash attacks on their fellow princesses whilst protecting themselves, all in the hope of being the last one standing. Each princess will have their own unique playstyle, providing players with a variety of experiences.
The recording of the latest Darrington Press – State of Press online event.
Another game announced during the State of Press event was Illuminated Worlds, a tabletop roleplaying game system that uses a D6 dice pool. Co-created by Stras Ascimovic – who has previously worked on content for Blades in the Dark - and Layla Alderman, Illuminated Worlds is designed for shorter, "arc-driven campaigns" and will be "flexible" enough to be used for any type of setting players want.
The last brand-new title announced was Daggerheart, an upcoming TRPG that will provide players with a "fresh update" to the fantasy genre within the tabletop RPG space. Daggerheart is intended to be used for longer campaigns and will feature richer options for players to create characters with.
Darrington Press was founded by Ivan Van-Norman, an actor and co-owner of Alice is Missing publisher Hunter's Entertainment. Previous titles published by Darrington Press include Uk'otoa, a board game set within the world of Critical Role and focused on the leviathan that clashes with the warlock Fjord, with other upcoming games including a two-player title called Till the Last Gasp.
Watch on YouTube
Wheels shares some of the most exciting board games coming this year.
Critical Role is a Dungeons & Dragons 5E actual-play series – meaning that players are filmed playing a TRPG – featuring the aforementioned Mercer as DM, alongside fellow actors Ashley Johnson (The Last of Us Part I and Part II), Marisha Ray, Liam O'Brian, Travis Willingham, Laura Bailey (The Last of Us Part II), Sam Reigel and Taliesin Jaffe. Besides its tabletop tie-ins, Critical Role has also been adapted into an animated series on Amazon Prime called The Legend of Vox Machina, with a second season having been released recently.
Besides the newly announced titles, the Darrington Press - State of Press also confirmed that Guardians of Matrimonia – a co-op board game which was originally announced when the studio launched in October 2020 – is set to be released in early 2024, whilst Matthew Mercer's own TRPG Syndicult is still in development and Critical Role Adventures is currently "on pause" for the time being.
Queen of Midnight will be available to both play and purchase at Gen Con from August 3rd to 6th, with both Illuminated Worlds and Daggerheart being featured as playable demos.