Exploding Kittens studio to release kids board game collection
Designed for preschool children.
The company behind Exploding Kittens will be releasing a new line of board games designed for very young children.
Kitten Games is a collection of four upcoming board games intended for kids aged four and above.
The company's first foray into tabletop titles for preschoolers – with its previous releases focusing on providing humourous and strange party games for adults – Kitten Games will reportedly offer a series of board games that are "just as entertaining for grownups" as they are for children.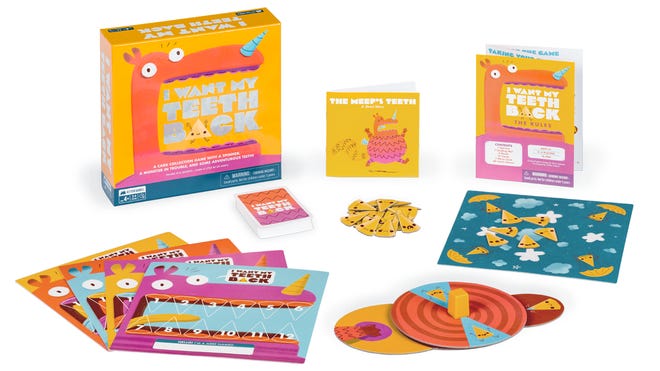 The new board game line for kids contains I Want My Teeth Back, a tabletop title wherein players must race to gather missing teeth for unfortunate creatures and Hurry Up Chicken Butt – which is a version of the classic party game Hot Potato, but with a chicken-shaped dice shaker.
Other board games found in the line include that has players combining strange dessert flavours called The Best Worst Ice Cream and My parents Might Be Martians, a game in which adults have their children attempt to guess a secret one using only one-syllable clues, thereby making it sound like they're an extra-terrestrial.
Maddie recommends seven great board games to play with your kids.
Besides releasing Exploding Kittens and the new Kitten Games line, Exploding Kittens has previously published tabletop titles like You've Got Crabs, dexterity board game A Game of Cat and Mouth and Throw Throw Burrito, as well as Happy Salmon – a board game in which players must discard their entire hand of cards by performing the various gestures listed on them with the other players.
Kitten Games will be released exclusively at Target on July 30th, before being made available on the Exploding Kittens online store from August 1st, with prices ranging from $15 to $20.