Warhammer maker Games Workshop shuts UK and US stores in response to COVID-19
Retail and online outlets now closed.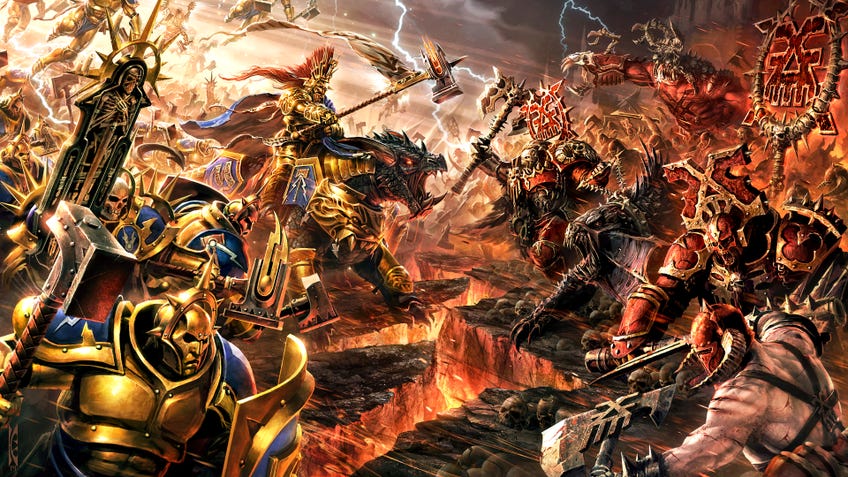 Games Workshop, the company behind miniatures games Warhammer and Warhammer 40,000, is closing its retail and online stores in the US, UK and Australia, following advice from government authorities surrounding the coronavirus pandemic.
In an announcement on the company's website, Games Workshop said sites across the world will be closing "in response to the developing global situation surrounding the spread of COVID-19". This means that Games Workshop stores, factories and distribution centres will no longer be operating whilst social isolation measures continue.
It is unclear as to when Games Workshop plans to reopen its local and online stores, with no information regarding a fixed period of closure given. The blog post ends with the statement: "We hope all our trading partners remain safe and well across this period, and we will return to normal operations as soon as possible."
Games Workshop is known for releasing miniature games such as the fantasy Warhammer: Age of Sigmar, sci-fi Warhammer 40,000 - plus its various spin-offs, such as cinematic mech battler Adeptus Titanicus - and violent fantasy football game Blood Bowl.
The Games Workshop closure comes after fellow tabletop giant Fantasy Flight Games - maker of unique deck game Keyforge and horror board game Arkham Horror - announced that it would be delaying all upcoming releases by at least a month as part of the fallout from the COVID-19 crisis.