Magic: The Gathering and Monopoly had their "biggest year ever" in 2020, Hasbro says
Dungeons & Dragons retained its growing popularity, as well.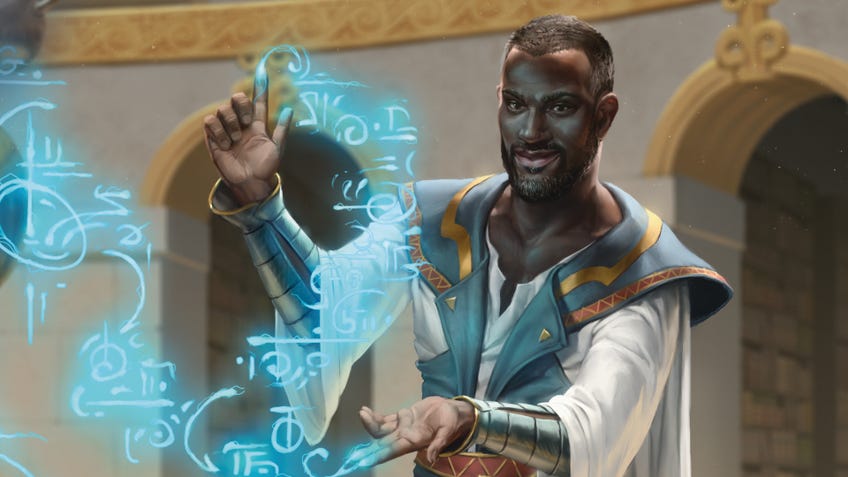 Magic: The Gathering and Monopoly both broke their previous annual sales records during 2020, according to Hasbro's fourth-quarter earnings report released February 8th.
The document specifically points to the trading card game, along with the venerable classic, as leading the US-based toy company's revenue in several countries with their "best year ever". This mirrors a generally profitable or at least stable year during which stay-at-home orders and self-quarantining led many to combat pandemic boredom with board games and hobbies.
Other titles Hasbro publishes, most notably Dungeons & Dragons, also reported strong years despite global economic instability in the wake of COVID-19. In fact, its overall earnings dropped 8% in 2020 - the last quarter, which includes the winter holidays, pulled profits out of a general dip. Longtime boxed titles Jenga, Operation and Connect 4 were specifically named as enjoying "stellar years".
Hasbro's success mirrors a general rise in board game sales throughout 2020, with Euromonitor International reporting a value of $11bn in 2020 for the global Games and Puzzles market. Hasbro was cited in the document as the largest company in the market, beating out Scrabble, Pictionary and Uno maker Mattel and hobbyist board game publisher Asmodee.
The report said the gaming section, which includes Magic: The Gathering, Monopoly and several other popular games, earned revenue of $561.2 million and $1.76 billion in the last quarter of 2020 and for the full year, respectively. These numbers mark a 27% increase from Q4 2019's $442.1 million.
A number of production and shipping problems either delayed or cancelled several planned games from the publisher, and while the Star Wars brand reportedly performed very well on the back of Disney+ series The Mandalorian, it couldn't compare to previous years' numbers. Magic: The Gathering seemed to fill that gap, composing a larger portion of Hasbro's sales with several core sets such as Ikoria and Zendikar Rising released in 2020 - non-core sets Jumpstart and Commander Legends further shored up the product line.
Hasbro previously announced that 2019 was the biggest year for Dungeons & Dragons in its 50-year history, citing sustained interest in the tabletop roleplaying game thanks to actual play series streamed on YouTube and Twitch. That interest transferred to record sales of its fifth-edition starter kit, perhaps signalling a rash of interest from new players looking to enter an already popular hobby.