Free time during lockdown helped board game sales to jump in 2020 - report
Games and Puzzles market exceeded $11bn last year, with $12bn predicted in 2021, according to Euromonitor International.
A combination of extra free time during lockdown, fears over Brexit and nostalgia led to renewed interest in tabletop gaming and increased sales of board games last year, a new report has claimed.
The global Games and Puzzles market reached a value of $11bn in 2020, with 2021 set to see the industry cross $12bn, according to market research provider Euromonitor International.
Tabletop games, including board games, card games and tabletop RPGs, are counted as part of the Games and Puzzles category, which also includes jigsaws and other traditional puzzles. Games and Puzzles is itself a subcategory of the wider Toys and Games industry, including video games and traditional toys such as action figures and dolls, which was estimated to be worth $242.8bn worldwide in 2020.
Euromonitor estimates that the global Games and Puzzles market alone was worth $11.3bn last year, an almost $1bn increase on the $10.4bn value recorded in 2019. This figure is predicted to rise further - albeit at a slightly slower rate - to $12.1bn in 2021.
"Tabletop games have witnessed increased growth in 2020," senior analyst Marc Alonso told Dicebreaker. "This category was already growing among adult consumers, and COVID-19 restrictions have catalysed growth even further. The closure of entertainment and socialising venues, and increasingly digitalised lifestyles, has led many towards more traditional sources of entertainment."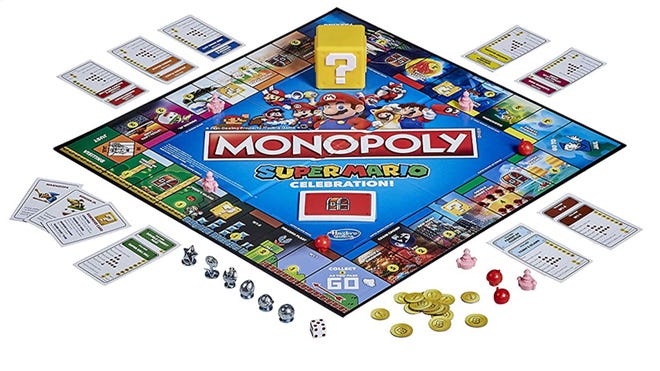 According to the report, toy giant Hasbro - which owns Dungeons & Dragons and Magic: The Gathering maker Wizards of the Coast, as well as classic family games such as Monopoly, Cluedo and Risk - is the largest Games and Puzzles company in the world, followed by Scrabble, Pictionary and Uno maker Mattel. Asmodee Group - the board game publisher that owns hobbyist labels including Fantasy Flight Games, Catan Studio, Ticket to Ride label Days of Wonder and Pandemic outlet Z-Man Games - is the third-largest company in the industry.
Hasbro is similarly the biggest tabletop games company in the UK, with the Asmodee Group in second and Drumond Park - responsible for family titles including Articulate and Christmas stalwart The Logo Game - in third.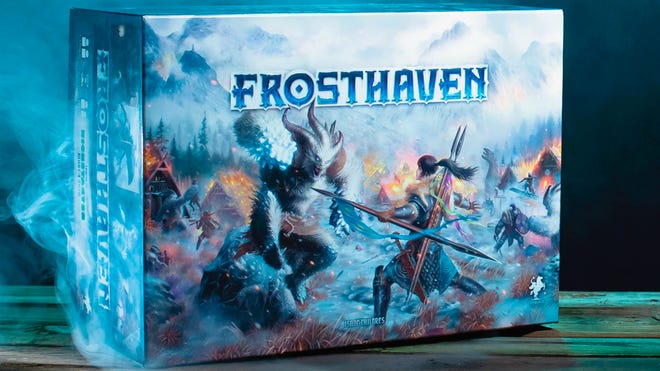 The US is responsible for around a third of the Games and Puzzles market, worth an estimated $3.7bn in 2020 and predicted to reach $4.2bn this year. By comparison, the UK industry is believed to have been worth approximately $400.7m last year, increasing to $414.1m in 2021.
"In the UK, the economic uncertainty brought on by an undefined Brexit and COVID-19 also played a role in the growth of Games and Puzzles," Alonso commented. "Consumers are forced to prioritise purchases by their value more than ever. Entertainment will always be a key necessity, but especially during lockdown, and tabletop games offer "unlimited" play at a low unit price. Traditionally recognisable games such as Monopoly have attracted many consumers back with their licensed variations of the game, appealing to a nostalgic audience with more time to indulge in these games."
The industry's growth in 2020 despite the impact of COVID-19 complemented a record 12 months for tabletop games on crowdfunding site Kickstarter. Tabletop game projects are believed to have raised $236.6m last year, an increase of 33% on 2019. More campaigns were successful overall, too, with 3,163 projects reaching their target - 87 of which raised over half a million dollars. Leading the way was Gloomhaven sequel Frosthaven, which in May broke the record for the highest-funded board game to date on Kickstarter, raising nearly $13m from over 83,000 backers.
"Although popularity of tabletop games with adults is expected to continue, from the previously existing trend, especially as COVID-19 continues to affect Western markets in early 2021, the dynamic growth of tabletop games is expected to relax onward from 2021 as the impact brought on by COVID-19 is reduced and stay at home orders are lifted," Alonso said.