Vampire: The Masquerade and World of Darkness RPG studio Onyx Path is holding a virtual gaming convention
Taking place this weekend.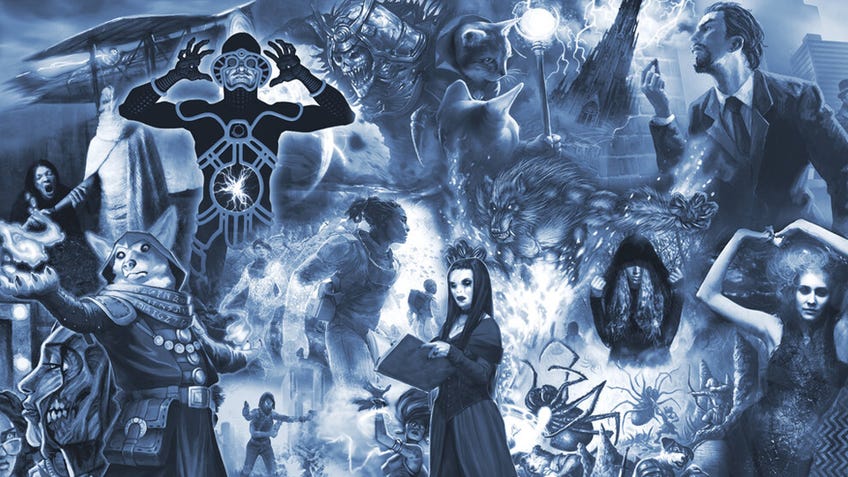 Onyx Path Publishing, the roleplaying studio behind a number of releases for World of Darkness RPGs including Vampire: The Masquerade and Mage: The Ascension, has announced its first virtual gaming convention.
Onyx Path Virtual Gaming Con will take place this weekend, June 12th to 14th, and will be held completely online. While the event is Onyx Path's first convention of any kind, it's the latest tabletop event to be held online in the wake of COVID-19 health concerns and social distancing measures affecting large gatherings, including the cancellation and postponement of this year's Gen Con, Essen Spiel and UK Games Expo, among many others.
The weekend will include workshops with advice for playing RPGs as a GM or player, talks and panels with designers and other members of the tabletop industry, and streams of RPG actual play sessions available to watch via Twitch and YouTube.
There will also be the opportunity for players to join sessions of roleplaying games run by "professional game masters", Onyx Path said. Among the RPGs said to be running during the event are the 1950s B-movie-inspired They Came from Beneath the Sea, high fantasy game Exalted and RPGs set in the World of Darkness and Chronicles of Darkness, including Vampire: The Masquerade, Mage: The Ascension and Hunter: The Vigil. Onyx Path is responsible for a number of sourcebooks and releases for the World of Darkness series, which it licenses from series creator White Wolf.
Onyx Path said that "some of the proceeds" from the Onyx Path Virtual Gaming Con will go toward the Thurgood Marshall College Fund and The Bodhana Group. The TMCF supports students at Historically Black Colleges and Universities and Predominantly Black Institutions, while non-profit The Bodhana Group advocates for the therapeutic use of tabletop gaming.
Onyx Path Virtual Gaming Con will be held from Friday, June 12th to Sunday 14th and will be accessible via the event's website.