Debut board game from Star Wars: Rebellion designer Corey Konieczka's studio Unexpected Games delayed to 2021
Development of first release "pretty much done", with two more projects already in the works.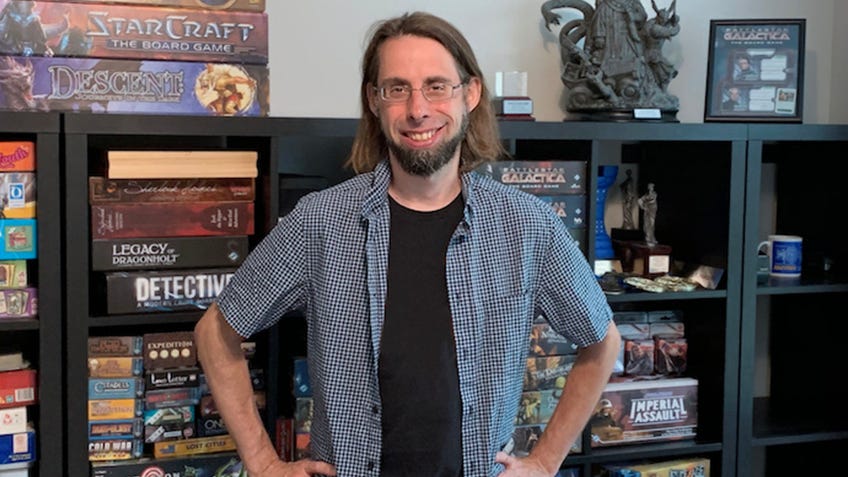 The first board game release from Unexpected Games, the studio founded last year by Star Wars: Rebellion, Mansions of Madness and Star Wars: Imperial Assault designer Corey Konieczka, has been delayed to 2021 as the result of COVID-19.
Konieczka announced last August that he was departing Fantasy Flight Games after 14 years to found Unexpected Games, with the new studio focusing on "innovative design" and "idea incubation".
"Our goal is to create games that are novel, fun, and accessible," Konieczka declared at the time. "We hope to surprise people and create experiences that they've never had before."
As with Fantasy Flight, where Konieczka lead or co-designed titles including Star Wars board game Outer Rim, horror board game Eldritch Horror and the fourth edition of sci-fi epic Twilight Imperium, Unexpected Games is part of Asmodee - the gaming behemoth that also owns Ticket to Ride maker Days of Wonder, Catan Studio, Pandemic studio Z-Man Games and more.
The studio's upcoming board game debut was described as being "a multi-layered experience that tells a story in a unique way", and was originally announced for a release in 2020.
Although my first Unexpected Game was originally planned to release in 2020, the state of the world has delayed it into 2021. You can find my full statement here:https://t.co/SMFJBSkLco pic.twitter.com/l4BtW22aed

— Corey Konieczka (@Psycorey) May 22, 2020
Konieczka has now confirmed in a BoardGameGeek post that the board game has been pushed back to 2021 as the result of "the state of the world", referencing the ongoing impact of the coronavirus pandemic on the board game industry.
The studio head added that the currently untitled project would be officially announced in "late 2020 or early 2021" ahead of its release next year.
Konieczka said that development of the upcoming board game is "pretty much done", with Unexpected due to begin work on its next two titles shortly. According to the designer, "We've got multiple games in the works, and they are all quite different from each other."
"I started designing this game almost a year ago, and I would love nothing better than to share it with all of you," Konieczka wrote. "I can't wait to read your reactions, session reports, and conspiracy theories about this game."