Tabletop games are coming from ex-Blizzard VPs who worked on Warcraft and Overwatch
Alongside a previous game designer for Hearthstone.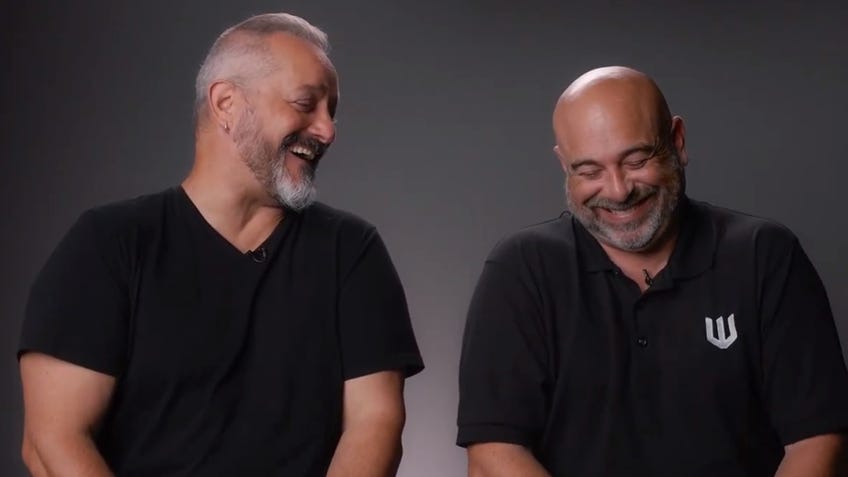 Warchief Gaming, a local club founded by two former vice-presidents of Blizzard, has been transformed into a tabletop developer.
Beginning two years ago as a gaming club based in California, Warchief Gaming was originally intended to be a place for ex-Blizzard VPs Chris Metzen and Mike Gilmartin to play tabletop games on a casual basis. However, after Metzen retired from Blizzard four years ago, the CCO of Warchief realised that they wanted to turn the organisation into something more.
In an interview with VentureBeat, the two Warchief Gaming founders discussed their pivot from video game development to tabletop gaming. Having driven much of the worldbuilding behind titles such as Warcraft - which lead to the creation of the massively multiplayer Online RPG, World of Warcraft - and Diablo, Metzen described how Warchief Gaming has enabled him to return to a hobby that he loves.
"Tabletop is where I learned to be creative with my friends growing up, playing D&D, playing Warhammer," said Metzen, "even after that glorious Blizzard experience, I want that intimate scale again."
Referencing the "frenetic pace" of video game development and the subsequent explosion of World of Warcraft changing his creative team into a "service provider of this big, giant game", the interview highlighted Metzen's desire to create something "smaller scale" that he and Gilmartin will be able to "control".
I can finally talk about what I'm up to! Happy to announce that I joined Warchief as the Lead Product Developer... we are SO excited to show you what we've been working on! https://t.co/fx4BFuhwdn

— Ryan Collins (@Ryolnir) October 27, 2020
Joining Metzen and Gilmartin is Ryan Collins, one of the designers behind the hugely popular digital card game, Hearthstone. Collins is now Lead Developer for Warchief Gaming, bringing the current team responsible for the tabletop gaming company to a total of three.
Blizzard is a video games publisher and developer known for the creation of real-time strategy game Starcraft and first-person hero shooter, Overwatch. The company recently partnered with tabletop studio Days of Wonder to launch Small World of Warcraft - a spin-off from the beginner board game, Small World.
Warchief Gaming has yet to announce any upcoming games or projects.