Gen Con pushes back dates to September, will host digital and pop-up events at FLGS alongside in-person convention
Now running September 16th - 19th.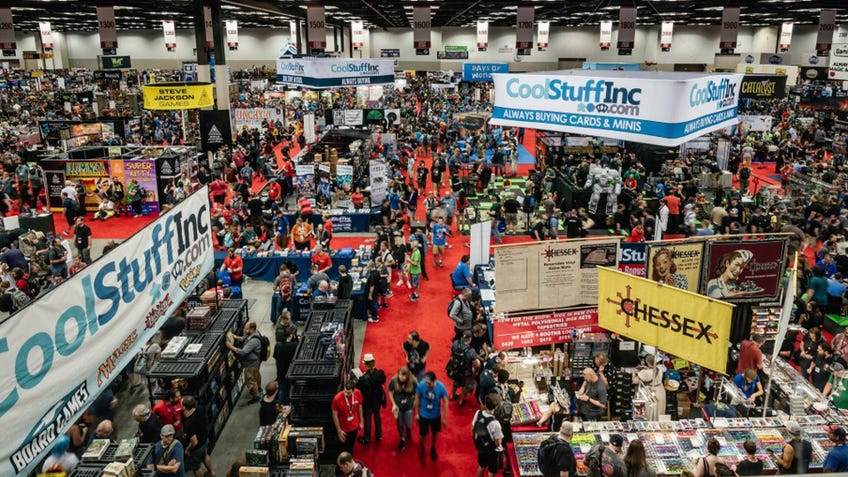 North American tabletop convention Gen Con has announced that it will be postponing its 2021 event into September, now running from the 16th through the 19th, bringing back Gen Con Online and adding "pop up" events at participating local game stores.
The annual tabletop convention was originally scheduled for mid-August in Indianapolis, Indiana but shifted plans after consulting with experts from the Center for Disease Control, along with "reading surveys and talking with our partners", according to a tweet from the official account.
Peter Adkison, co-owner and Chairperson of the Board at Gen Con concurrently released a letter explaining why the company is still "excited" for the now-hybrid event later this year.
After reading surveys and talking with our partners and health officials, Gen Con 2021 has new dates and new ways to participate. Join us in-person at Gen Con Indy, Gen Con Online, or at a Pop-Up Gen Con on Sept 16th -19th. Read our full statement here: https://t.co/dKHwx8Uu4k pic.twitter.com/yLTdUNpqez

— Gen Con (@Gen_Con) March 17, 2021
"Based on guidance from the CDC, recent announcements by the federal government, and the projections of public-health experts, we believe there is significant cause for optimism for a mid-September convention to be held with reduced attendance and some smart modifications," Adkinson said. "If that changes and the experts tell us we need to shift course, then the plan will change."
The live half of Gen Con will still take place in Indianapolis but will be capping the number of attendees each day and continuing to observe safety guidelines such as social distancing, mandatory masks and - with the increased rollout of vaccines for adults in the US - vaccination requirements. The announcement also mentioned a "modified format", likely referencing the reduced scope of in-person gaming tables to comply with social distancing guidelines.
Gen Con Online will comprise a combination of livestreamed talks, panels and showcases, virtual gameplay and community engagement activities in the Gen Con Discord server. New to 2021 is the Pop Up Gen Con initiative, where the convention will partner with local game stores to provide demos of publishers' games that would otherwise be available to play at the event, along with other activities and titles available for purchase. The FLGS will need to stick to Gen Con's health standards in order to participate.
"With the rollout of effective vaccines, we look forward to an end to the COVID-19 pandemic and an eventual return to normal convention conditions, but the timeline is far from certain," the announcement said.
For those who have purchased a 2021 badge but do not feel safe to attend, Gen Con said it would be allowing them to roll over into 2022 with a locked-in price or refunded. More information on that policy can be found on its FAQ page.
Gen Con cancelled its 2020 show - the first in its 50-year history - due to health concerns regarding the COVID-19 pandemic, introducing Gen Con Online as an alternative. Other tabletop conventions, such as Essen Spiel and the Origins Games Fair, have also announced a return to physical events this year.