7 board games to check out at PAX Online x EGX Digital
Get onboard with these tabletop titles.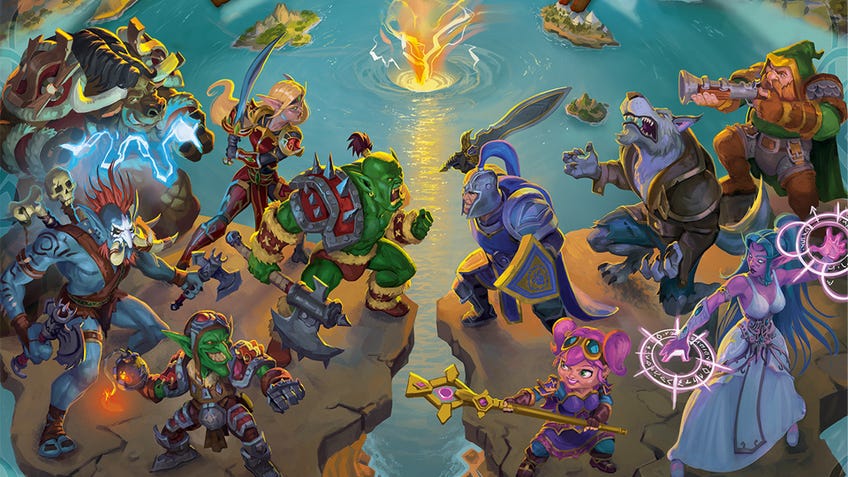 PAX Online x EGX Digital is here, one of the biggest virtual conventions taking place this year. We've dearly missed physically perusing the show floor ourselves and that fact that 2020's tabletop events have been cancelled continues to suck. However, the lack of physical shows doesn't mean we can't get excited about a bunch of upcoming board games.
Luckily, thanks to the teams behind PAX Online x EGX Digital - which is organised by ReedPop, our own parent company - tabletop gamers can still discover a whole host of board games that are set to hit store shelves in the near future. Nestled within the virtual show floor is the tabletop area in which several publishers - including Harry Potter: Hogwarts Battle creator The Op and the company behind Resident Evil 2: The Board Game, Steamforged - are showing off a bevy of board games.
From video game board games adapting some beloved titles to great party games designed to get everyone involved, the show floor of PAX Online and EGX Digital is packed with board games that are certainly worth having a look at. Here are seven of the most enticing ones that we've spotted.
Under Falling Skies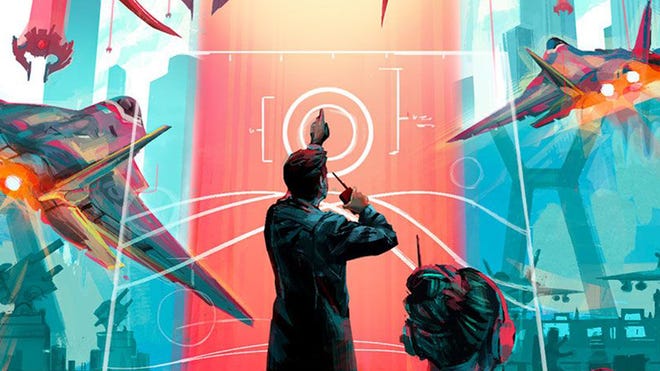 If the arcade classic Space Invaders was ever made into a board game, it would be incredibly similar to the soon-to-be-released Under Falling Skies. Due to be published by Czech Games Edition, the studio behind Codenames, the game is set on an Earth that's on the brink of alien invasion. Under Falling Skies is a solo board game that sees the player desperately attempting to hold back a tide of ever-descending spaceships. A handful of dice seem to be your only line of defence, as the player assigns each die to perform various actions. However, where players place their dice also determines where the alien spaceships will land, with the mothership drawing ever closer to the Earth's surface. With research to complete and an energy supply to maintain, will you successfully defend your underground base from the invading forces?
Dinosaur World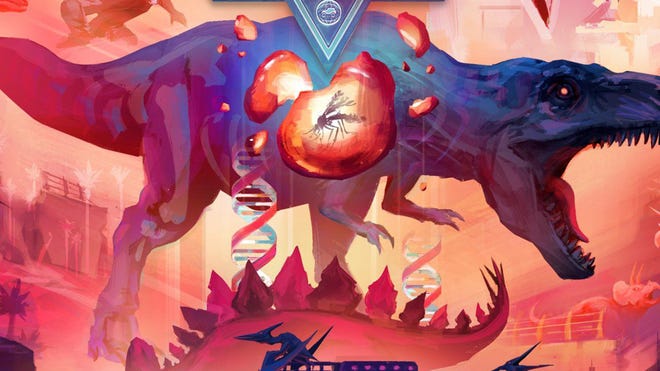 If you've ever watched the seminal '90s adventure film Jurassic Park you know exactly what would happen if anyone actually tried to resurrect dinosaurs. And yet, the park directors in Dinosaur World, a tabletop game about creating prehistoric amusements, either haven't seen the film or haven't learnt anything. Dinosaur World is a sequel to the worker-placement game Dinosaur Island, and essentially expands on the concept presented in the first game. Players need to make sure that their own Jurassic Parks don't result in any accidental human appetisers going in any dinosaur mouths, otherwise the popularity of their amusements are going to be seriously hindered.
Escape the Room: The Cursed Dollhouse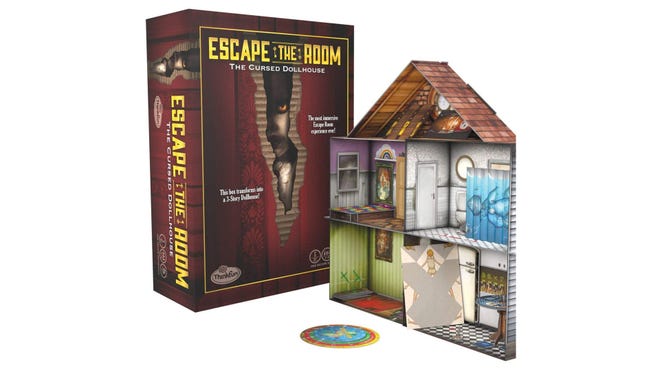 Escape room games are getting increasingly popular, which is unsurprisingly considering that visiting actual escape rooms isn't really an option at the moment. Luckily, there are plenty of options available to those who want the same kind of mind-bending experiences in the comfort of their own home. Escape the Room: The Cursed Dollhouse is one of three upcoming board games designed to confound players with puzzles in a two to three-hour session. This series provides players with an actual 3D mini escape 'house' to build and explore, with this particular entry containing a creepy facsimile of a dollhouse - that's presumably cursed in some way. Players looking for spooky immersion and tricky puzzles should check out this one.
Horizon Zero Dawn: The Board Game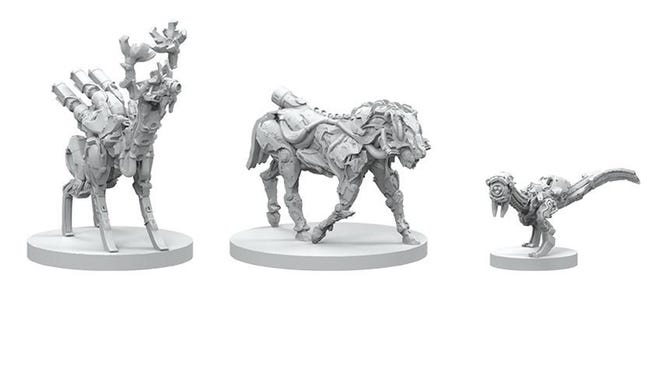 Based on the sci-fi PS4 and PC video game from 2017, Horizon Zero Dawn: The Board Game looks to translate the epic experience of the original game to the tabletop courtesy of Steamforged, the studio behind the Dark Souls board game. A semi-co-op game - meaning that players have opportunities to both work together and against each other - HZD: TBG sees players becoming hunters in a world taken over by mechanical dinosaurs and other towering cybernetic beasts. Players can choose to team up with any of their fellow hunters in the hopes of bringing down larger robot monsters, but at the cost of having to share out the valuable resources they extract from them. Be a lone wolf or work together for the betterment of your clan - Horizon Zero Dawn: The Board Game supports whatever path you decide to take.
Hues & Cues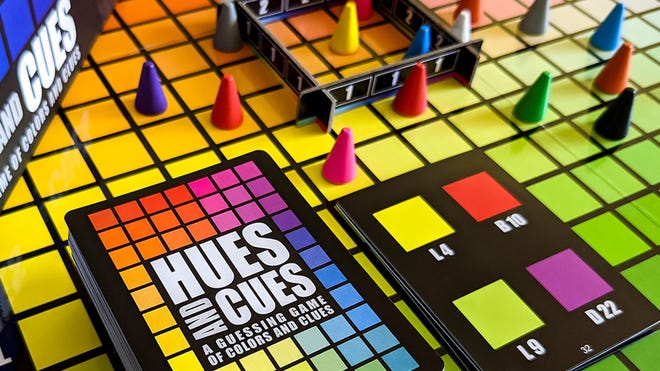 Hues & Cues is a party board game that understands the fact that humans interpret colours differently. What I might think of when someone says the word 'unicorn' could be a completely different colour from the shade that the speaker is thinking of. Hue & Cues cleverly adapts this concept by presenting a simple game where players attempt to guess which of the coloured squares displayed on the game's board has been chosen by one of the other players. At the start of each round, the cue giver says a one-word clue to indicate which of the squares they've selected, which the other players must interpret using their knowledge of the cue giver. We've played this one ourselves recently and can confirm that it's a lot of fun.
Small World of Warcraft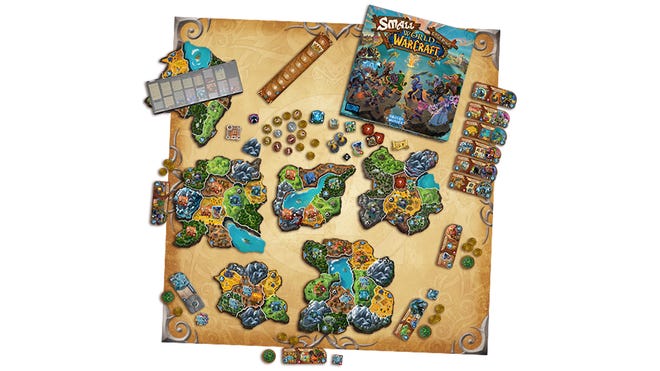 Azeroth is a land populated by all sorts of people - humans, orcs, goblins and more besides. You'd think after the many years of conflict depicted in the PC game World of Warcraft that these groups would have had just about enough of fighting. However, Small World of Warcraft, a board game adaptation of the hit MMO, sees the clans of Azeroth at it again. A spin-off from the beloved tabletop series Small World, Small World of Warcraft sees players choosing to control one of the factions in the hopes of conquering as much land as possible. Each clan will be paired with a random special ability every game, giving players a potential edge over their opponents. Spread your civilisation as far as it can go, before putting it into decline and selecting another combination. It's as simple as that.
Darkest Dungeon: The Board Game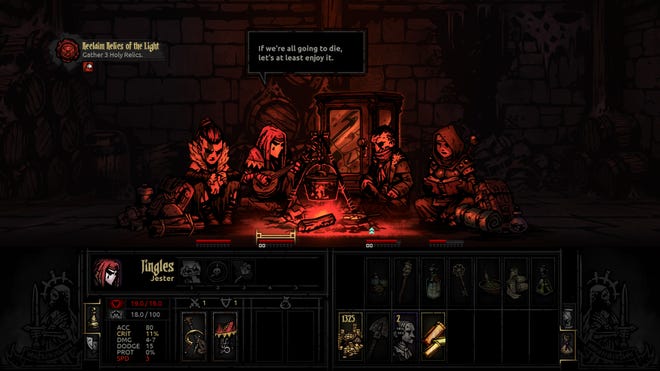 Mythic Games is the publisher behind this particular video game board game - the same company that helped to create dark Norse-inspired title HEL: The Last Saga. Darkest Dungeon is a turn-based RPG video game that was released in 2015 and painted a depressing picture of what adventuring might actually be like. As your party ventured further down into the depths of squalid tunnels and crumbling ruins, they would fall under the sway of certain effects that would cause them to act in a particular way during battle. How the upcoming board game will translate these effects remains to be seen, but the studio has already proven that it can create a foreboding atmosphere with HEL, so things look promising.
There are many other tantalising board games to discover on the show floor at PAX Online and EGX Digital, so head on over there to find out more about the games we've covered and to take a look for yourself.
Dicebreaker will be popping up on various panels and shows throughout both virtual conventions, including a panel about where to start with board games - featuring our very own Matt and Lolies, as well as special guests - airing on Friday September 18th at 8:15am (PT) and 4:15pm (BST). Before the board game panel, the whole Dicebreaker team will be offering their tips how to make an amazing RPG session - which also features several exciting special guests from around the world of roleplaying - at 7:15pm BST (11:15 am PT) on September 18th.
This Saturday, we will be releasing the second part of our PAX Online playthrough of Cyberpunk Red with co-designer Cody Pondsmith, which is guaranteed to be as chaotic as you'd expect. You can catch the stream at 8pm BST (12pm PT).
The entire PAX Online and EGX Digital schedule is available to scroll through now, if you want to check where these streams are happening and what our sibling sites are doing. All videos from previous Dicebreaker streams are also on our YouTube channel.
Finally, fans of our D&D 5E actual play series Dungeonbreaker can get their hands on a Tim the Goblin T-shirt exclusive to EGX Digital. This charming piece of apparel will only be available during the show, so don't hesitate if you want one.