Spiel.Digital 2020 preview: 6 must-see board games at the online convention
Onboard online.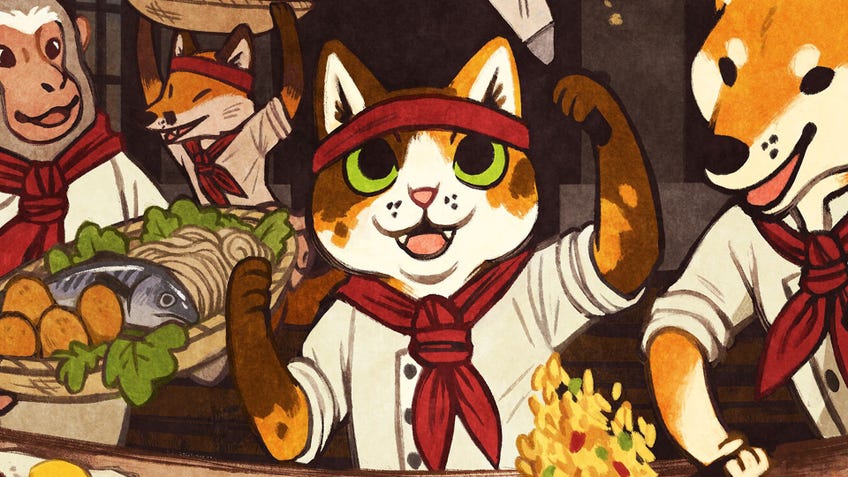 The world's largest annual tabletop gaming convention has moved online. Spiel.Digital has replaced this year's Essen Spiel, after it was cancelled in response to the ongoing COVID-19 pandemic. Taking place from October 22nd until the 25th, the online convention looks to be swapping out the usual milling between halls in favour of a virtual alternative, including demos of new and upcoming board games, as well as others previews, panels and general tabletop goings-on.
The list of games at Spiel.Digital 2020 is exhaustive and would take far too much of your valuable time to scroll through. After all, the convention is already happening! Which is why we've taken a look for you and devised this list of the best board games you can find at this year's show.
From tile-placement games about reviving once-dead spiritual beings to a dexterity game about managing an animal-run hibachi restaurant, our preview contains a wide variety of different games being featured at the virtual event. There are some big names behind some of these titles, as well as some lesser-known creators, which should hopefully provide a decent range of options for you to browse through, too.
1. Bonfire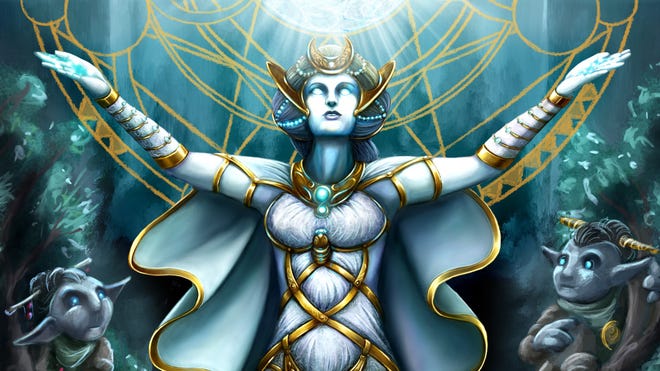 Designer Stefan Feld is best-known for his work on the much-loved Castles of Burgundy. Considering how well-regarded Feld's games are, it's always worth taking a look at another one of his creations. Bonfire is a board game about being a group of gnomes that worship guardians of light in a world of darkness. Revealed earlier this year, the title sees players attempting to perform various tasks in order to relight as many bonfires as possible. These tasks have players sailing around to different islands, gathering resources and recruiting sympathetic gnomes to their cause. As with Castles of Burgundy, Bonfire is all about planning ahead and using your turns carefully - ensuring that you perform the most efficient actions at the best possible time. If you enjoy heavier games with fantasy themes and strategy, Bonfire could set your world on fire.
2. Suspects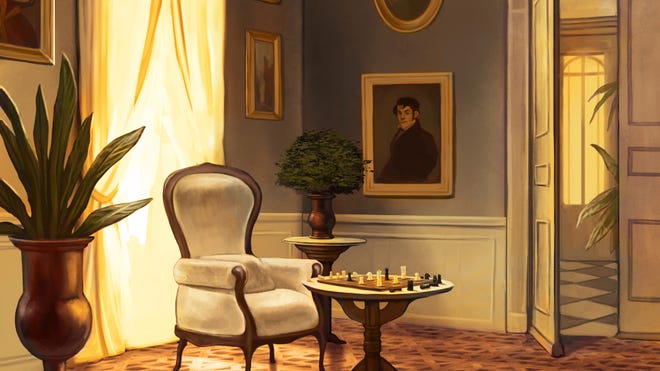 This detective series is making its debut at Spiel.Digital, starting with a game featuring the aspirational Claire Harper. Gaining her degree in criminal law in 1927, Harper left to explore the world and uncover a scandalous amount of secrets along the way. From ancient manor houses to the sands of Egypt, Harper's adventures in the first episode of this series take players to a wide variety of mysterious locales. Suspects is a deduction game inspired by the psychological elements of Agatha Christie's works, with players needing to use every ounce of their wits to decipher the clues and solve the crime. The opening episode comes with three different scenarios to play, making it ideal for fans of series like Sherlock Holmes: Consulting Detective.
3. Sagani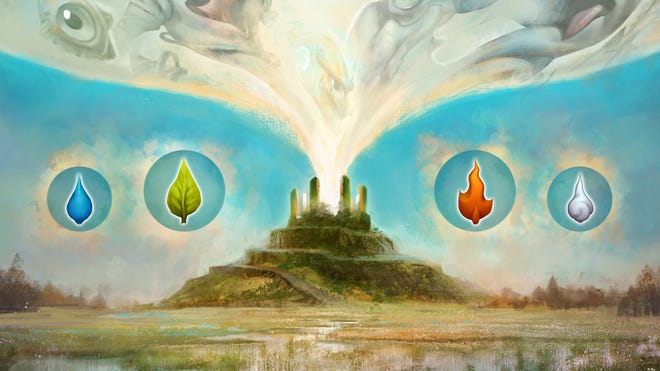 Uwe Rosenberg is nothing if not prolific. Having already been involved with the creation of beloved modern classics such as hefty Eurogame Agricola and two-player favourite Patchwork, the designer's latest game to hit the table is Sagani. Sagani sees one to four players attempting to achieve harmony between the ancient elements of earth, water, fire and air. To do so, players use their "sound discs" to reveal the spirits of each element and move them into patterns. The game looks to have an incredibly colourful art style, with the implementation of tile placement revising one of Rosenberg's favourite gameplay mechanics. Players that enjoy Rosenberg's previous tile-laying games should definitely give this a look.
4. Almanac: The Dragon Road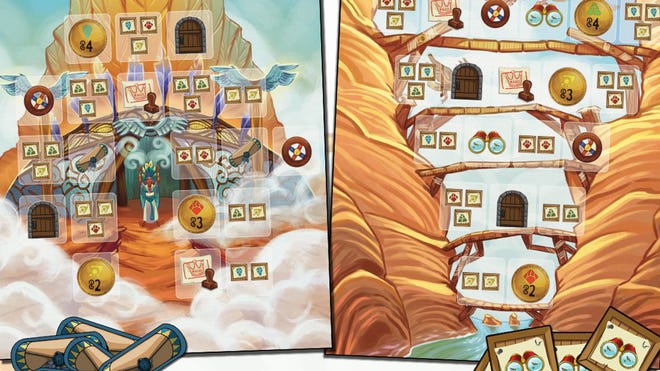 After its successful Kickstarter campaign earlier this year, Almanac: The Dragon Road invites players to travel through the land of Baeloria. From the creator behind Tiny Epic Galaxies, Scott Almes, Almanac is a worker-placement game for two to four players that sees players making their way through a book that also happens to be the game's board. Illustrated by Jacqui Davis - the talented artist responsible for artwork in titles like Viticulture and Euphoria - Almanac has players exploring a series of locations and encountering a new type of worker-placement scenario in each one. The concept of using a book as a game board is a novel one - hah! - and combining this with the shifting worker-placement mechanics makes it even more unique. Adventurous board gamers might want to investigate this one.
5. Gods Love Dinosaurs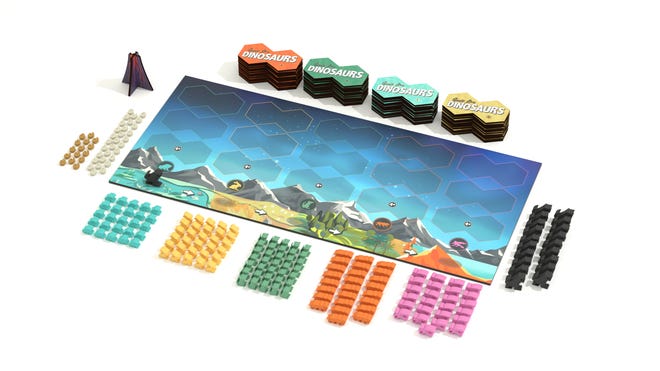 Releasing for Spiel.Digital, this brand new game is based on the rather amusing prospect of one god desperating wanting dinosaurs to work despite the whole 'meteor' thing. Gods Love Dinosaurs challenges players to implement the prehistoric creatures in a world featuring all the modern-day animals we know and love. To do this, players must curate a careful balance between the various beasts on their planet, ensuring that the dinosaurs have plenty of things to eat whilst keeping enough for them to munch on in the future. Feed them properly, and your dinos should be able to lay more eggs to make more little dinos. Allow them to gorge themselves, however, and you're going to have a lot of hungry Jurassic babies on your hands later on. With an unusual theme and interesting drafting mechanics, Gods Love Dinosaurs might prove a T-riffic choice.
6. Hibachi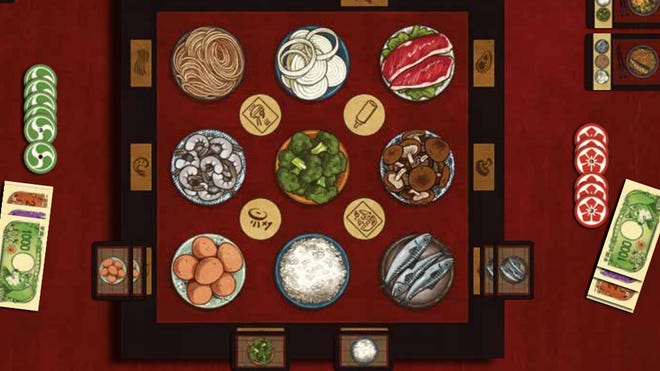 How do you make a hibachi restaurant even better? By having it be managed by a team of adorable animals, of course! Hibachi is a cute dexterity game for two to four players that sees players attempting to keep their hungry customers happy by feeding them the right orders. Cooking food as a human might seem fairly straightforward, but being an animal chef means flinging poker chips onto a board in order to determine which ingredients you can use and what actions you can take. Aim your chips properly, and you'll be able to whip up three delicious orders for each of your customers. Let the chips fall where they may, or you could end up with egg on your face. If you enjoy a little chaos in your life - and yummy Japanese cooking - then Hibachi should serve up plenty of both.