7 Wonders Duel has sold 1 million copies, in half the time of the original
Two-player spin-off shifts impressive number in just five years.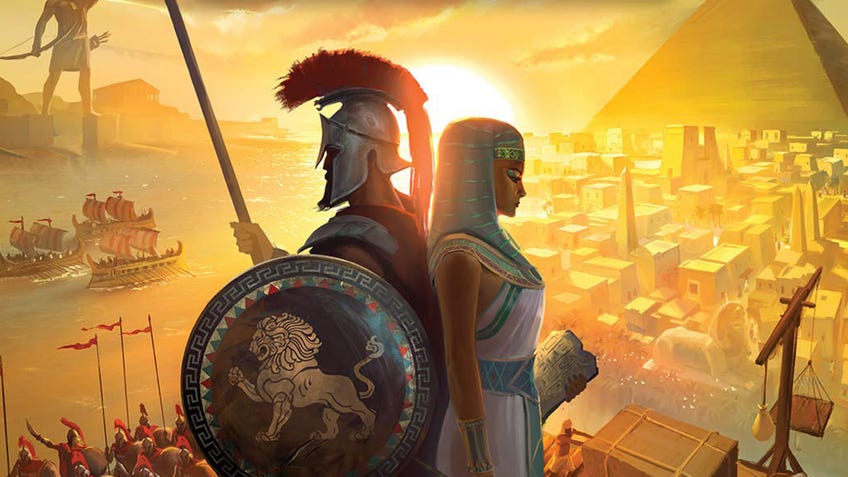 7 Wonders Duel has sold one million copies in just five years, co-designer Antoine Bauza has revealed.
Bauza - who created the original 7 Wonders and co-designed its two-player spin-off with Bruno Cathala - tweeted that 7 Wonders Duel's base game was estimated to have crossed the million-sales mark in early January.
Quelques chiffres enfin (pas pour sickbrag mais pour les amateurs :p) : le relevé de ventes n'est pas arrivé mais on devrait avoir atteint le million de copies de 7W Duel (jeu de base). En 5 ans ! Soit 2x plus que le million de son grand frère... Impressionnant ! cc #Bludique2020

— Antoine Bauza (@Toinito) January 8, 2021
The designer added that Duel had achieved the impressive figure in approximately half the time it took its predecessor to hit the one million milestone. 7 Wonders was released in 2010, with Duel following five years later in 2015.
In 2019, 7 Wonders was awarded a Platinum Pawn by France's Union of Board Game Publishers, marking the sale of one million global sales. The organisation's Golden Pawn awards are the tabletop equivalent to the gold, platinum and diamond discs awarded to bestselling albums and artists in the music industry. At the time, 7 Wonders Duel was recognised with a Double Golden Pawn, indicating sales of more than 500,000 - suggesting that the game has almost doubled the number of copies sold in under two years.
The original 7 Wonders received the Kennerspiel des Jahres - Germany's 'Expert Game of the Year' award - in 2011, while 7 Wonders Duel was Recommended on the shortlist for the prize. The games' publisher Repos Productions has previously claimed that 7 Wonders "holds the distinction of winning more awards than any other board game in history".
A second edition of 7 Wonders was released last autumn, revamping the card-drafting game with new artwork and refreshed rules without changing its core gameplay. Several of the game's expansions have since been re-released to match the visual overhaul.