Get 7 Wonders' two-player spin-off game for less than £20
Race to raise some wonders.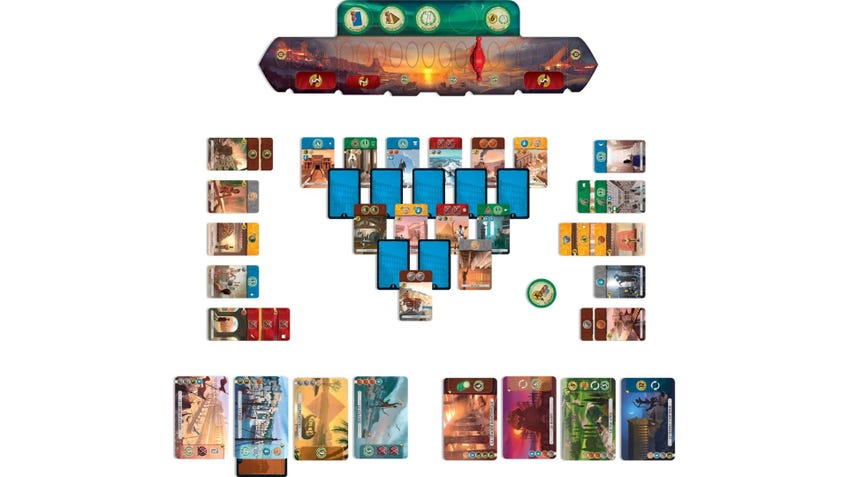 The original 7 Wonders board game involves up to 7 players racing to lead their own ancient city to glory by building the greatest number of wonders and making their rivals' cities look like hamlets.
7 Wonders was an instant hit when it released back in 2010, and it's still very popular now. The only downside to the game is that it's not easy to play with just two players. Fortunately publisher Repos Production came out with 7 Wonders: Duel back in 2015 that fixes that problem, making the wonder-building, card-drafting game easy to play one versus one.
Valentine's Day is coming up tomorrow, and 7 Wonders: Duel is one of our favourite games for couples to play. It might be a bit late to order it in time for the day itself, but if you're planning a longer week of romance and board-games, you can still order 7 Wonders: Duel for 30% less at Zatu right now:
| | |
| --- | --- |
| | Made for you and one other opponent to battle it out to construct man-made wonders of the world. |
In the original 7 Wonders, players will simultaneously draft cards as a group that let them perform important actions like building, making progress on a wonder, or swapping the cards for coins. Rather than pass cards around to draft them, in 7 Wonders: Duel the players choose cards that have been uncovered in earlier turns and placed in the middle of the table.
This back-and-forth way of choosing cards really makes 7 Wonders: Duel feel like a race to the top to build the four wonder cards each player starts with, and also helps shorten down time it takes to play the game compared to its older sibling (which was only about an hour anyway).
You have to be careful with your decisions too, as there are still the same ways to win in 7 Wonders: Duel that are in the original, including advancing your military into your opponent's capital, or researching and collecting six different scientific symbols.
7 Wonders: Duel manages to scale the original 7 Wonders down into a simple and speedy game for two, which makes it one of the best two-player games out there right now. Whether you're playing this for Valentine's or want something on hand for when a friend comes around, this is well worth grabbing for under £18.
If you want to see more deals on board games, or get some last-minute Valentine's ideas, head on over to the Jelly Deals Twitter page where we let you know when we've spotted a good deal.