7 Wonders Duel's next expansion is Agora - first gameplay details and release date
Just Senate.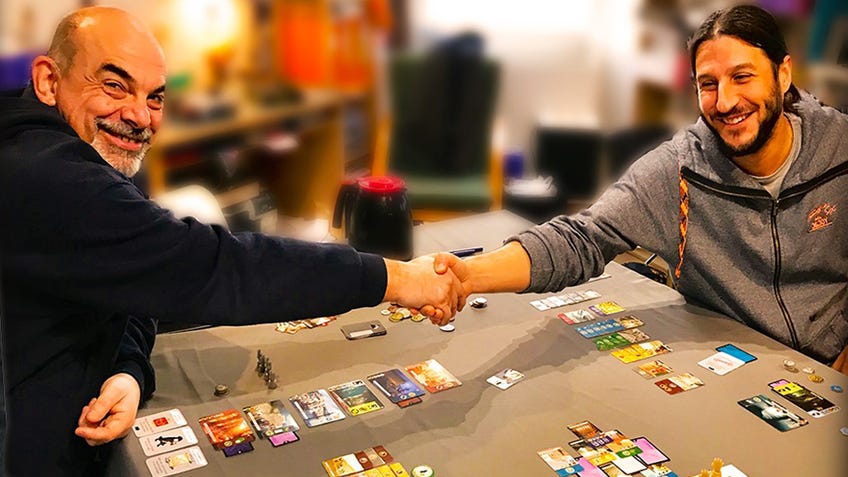 Win the greatest influence contest in ancient history with Agora, the latest expansion for 7 Wonders Duel.
Publisher Repos Production shared the first gameplay details for the upcoming board game expansion with Dicebreaker, revealing that 7 Wonders Duel: Agora will provide players with an additional path to victory through senator cards.
Agora will feature a new board called the Senate, comprising six separate chambers that provide players with benefits once they take possession of the area. Players can obtain a Senate chamber by taking senator cards. Should any player successfully take control of the majority of Senate chambers then they automatically win the game.
Repos stressed that the Agora expansion is still in development so these gameplay details and mechanics may still be subject to change before release.
7 Wonders Duel is a board game for two players that takes the original 7 Wonders and tightens the focus of the game to fit a smaller player count. Each turn, instead of having players take from a hand of cards - as in 7 Wonders - they take from a shared display of face-up and facedown cards in the middle.
Cards in 7 Wonders Duel provide players with resources they can use to build one of the Seven Wonders. The wonders offer useful benefits that help players get closer to fulfilling one of the three victory conditions; players can win by either advancing their military marker onto their opponent's capital - by taking more military cards - obtaining six scientific symbol cards or simply finishing the game on the most points.
7 Wonders Duel was co-designed by Antoine Bauza - creator of the original 7 Wonders and party board game Hanabi - and Bruno Cathala, who designed family board game Kingdomimo.
An image posted by Repos Production on Facebook showing the two designers playing the expansion implies that Agora may also be designed by Bauza and Cathala.
7 Wonders Duel: Agora is set to be released later this year at board game convention Essen Spiel, scheduled to take place in Germany from October 22nd to 25th 2020.