7 Wonders' new "approachable" expansion rewards players for working together
Edifice for everyone.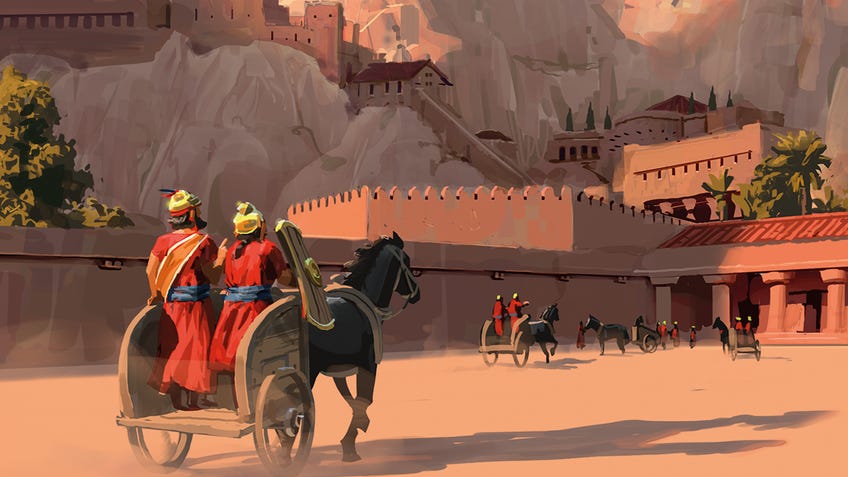 The latest expansion for 7 Wonders rewards players for working together and punishes those who don't.
7 Wonders: Edifice is an upcoming board game expansion that provides players with a way to collaborate in pursuit of potential rewards. The expansion introduces edifices to 7 Wonders, enormous buildings that multiple civilisations and work on collaboratively. Despite each of the civilisations in 7 Wonders competing against each other to gain victory – whether through scientific, military or cultural means – Edifice offers a way for leaders to pull their resources in order to reap the rewards. Players who choose to ignore edifice construction in favour of their own cities will suffer the consequences should the project fail to be completed.
Featuring a total of 15 edifice cards, the expansion will feature opportunities for players to participate in constructing edifices throughout all three ages, or rounds, of the game. Whilst edifices are yet to be completed, the card will remain on its project side. The number of players able to participate on an edifice will always be fewer than the total number of players in the game, with three edifice cards available to be contributed to each age.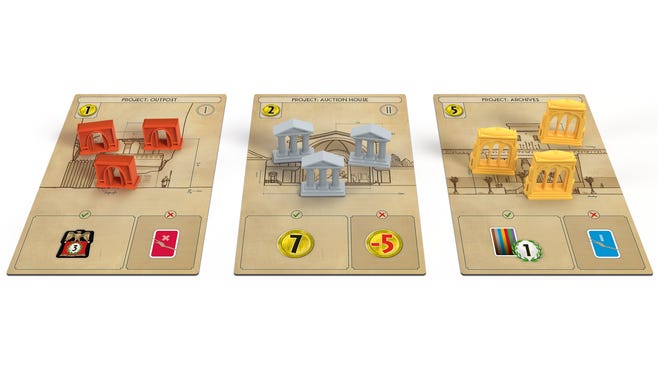 Whenever a player completes a stage of their wonder, they can choose to contribute to the construction of an edifice, as long as there's at least one participation token left on it. If players choose to contribute, they will have to pay the cost of the wonder construction stage and of the chosen project, with each edifice having a different cost. Should an edifice be completed, then the players who took a participation token from that edifice immediately gain its reward. Potential rewards for helping to construct an edifice will vary, with some rewards being better than others.
Any edifices left in their construction phase by the end of the age are left unfinished and players do not receive any rewards. Should any player have not contributed to any edifice during that age, they are forced to pay a penalty – whose cost will increase as the ages progress. If players cannot pay the penalty, they are forced to take a debt token, which will lead to that player losing victory points by the end of the game. Whereas players who have participation tokens by the end of the game will be rewarded with additional victory points.
Lolies teaches you how to play 7 Wonders.
7 Wonders: Edifice was created by Antoine Bauza, the designer responsible for creating 7 Wonders as well as other titles such as the co-op game Hanabi – wherein players can only see other peoples' cards and not their own – and the adorable family board game Takenoko.
Repos Production is the company behind the release of 7 Wonders: Edifice, alongside the core 7 Wonders game and party games like So Clover.
7 Wonders: Edifice is set to be released February 24th at a retail price of $30 (£24).