Arthurian legend movie The Green Knight is getting its own tabletop RPG next month
From the film studio behind Hereditary and Midsommer.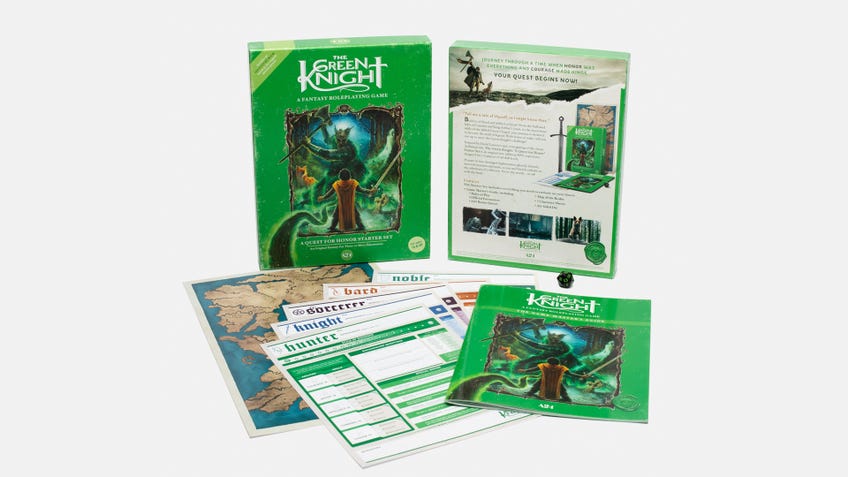 Seek out the formidable Green Knight as a party of adventurers in a new roleplaying game based on the upcoming film starring Dev Patel and Alicia Vikander.
Written and directed by David Lowery, whose previous work includes A Ghost Story, The Green Knight follows Patel's Sir Gawain, the hot-headed nephew of King Arthur (Sean Harris), as he sets out to defeat the mysterious Green Knight in order to obtain honour and become a legend. With a slew of giants, thieves, ghosts and more horrors standing in his way, the quest may not be as straightforward as Gawain might have believed.
The Green Knight: A Fantasy Roleplaying Game is inspired by the film - itself based on a 14th-century medieval poem - and features a storyline that sees players embarking on their own journey to confront the Green Knight. Launching as a starter set called A Quest for Honor, the fantasy RPG promises such challenges as deranged highwaymen and ghostly damsels, with the announcement trailer leaning into nostalgia for classic RPGs from the 1980s.
A Quest for Honor will include a Game Master's guide - containing the RPG ruleset, book of encounters and several bonus quests from The Green Knight studio A24 - alongside a map of the world and a special green d20.
The starter set will feature five character sheets for players to choose from, with player archetypes such as the bard, the knight and the noble. These character sheets will provide options for players to select both virtues and vices for their character, as well as special moves they can perform and acquire throughout their quest.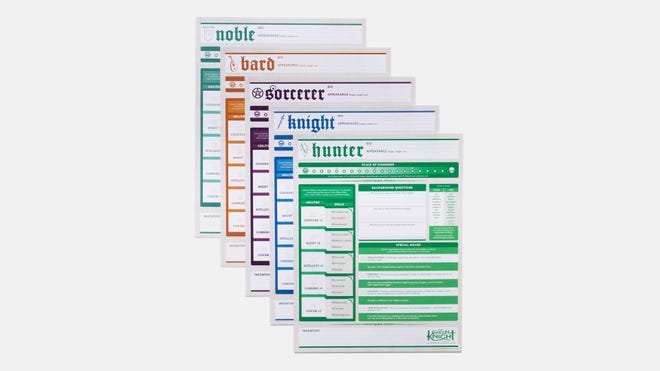 A24 - which also released horror movies Hereditary and Midsommer - is self-publishing the upcoming roleplaying game. The Green Knight was originally intended to release earlier this year, but was delayed after COVID-19 pandemic led cinemas to close their doors.
Whilst a new release date for The Green Knight is yet to be confirmed, A Quest for Honor is set to be released on August 7th at a retail price of $35 (£27).