Above and Below, along with other Red Raven games, is getting audio narration
Alexa, play my board game mix.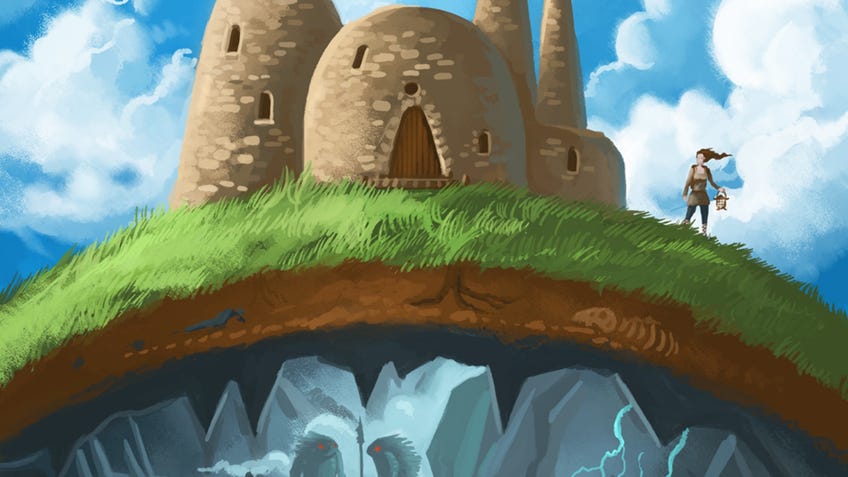 Red Raven Games, the studio behind titles such as Above and Below and Near and Far, has partnered with media studio Forteller to provide audio storytelling for several titles in the publisher's catalogue.
Above and Below sees players compete to develop their village's agrarian infrastructure while discovering the mysteries hidden in the caverns below. As workers descend, passages from a booklet are read aloud, narrating the outcome of their ventures and what treasurre they bring back to the surface.
Today we're excited to officially announce our partnership with @RedRavenGame!

We will begin this partnership by providing narration for Above and Below. Audio for this game will feature experienced voice actors, realistic sound effects, and melodic music to set the scene. pic.twitter.com/tIMfd0kYSr

— fortellergames (@fortellergames) January 6, 2021
"We thought Red Raven Games would be perfect for audio narration because the games are so narrative driven, like storybooks," said Forteller's Travis Simpson in a press release. "Audio narration is a perfect match for these games to help players envision the fascinating world within them."
Forteller will produce soundscapes and music for certain games to better create ambiance during play. The Phoenix-based company said it has already partnered with other designers - Gloomhaven label Cephalofair Games and Dark Souls: The Board Game maker Steamforged Games among them - to provide similar services that players can access through Forteller's mobile app.
Near and Far is also on the docket of games receiving extra treatment, though casting and recording has already begun on Above and Below. Forteller said that only English will be available at first, but other languages shouldn't be ruled out. A timeline of future projects for this "long-term" isn't available, but Forteller said the first narration is scheduled to release in late March or Early April, according to Twitter.
Red Raven's other titles include the cooperative, asymmetric Rift Knights, the quick territory control game Eight-Minute Empire and 2020's excursion to the lightless ocean floor in Deep Vents. Owner Ryan Laukat led or oversaw the design of several imaginative and story-focused releases.