Above and Below creator's next board game Deep Vents is about surviving in the ocean depths
Limited availability now ahead of wide release in August.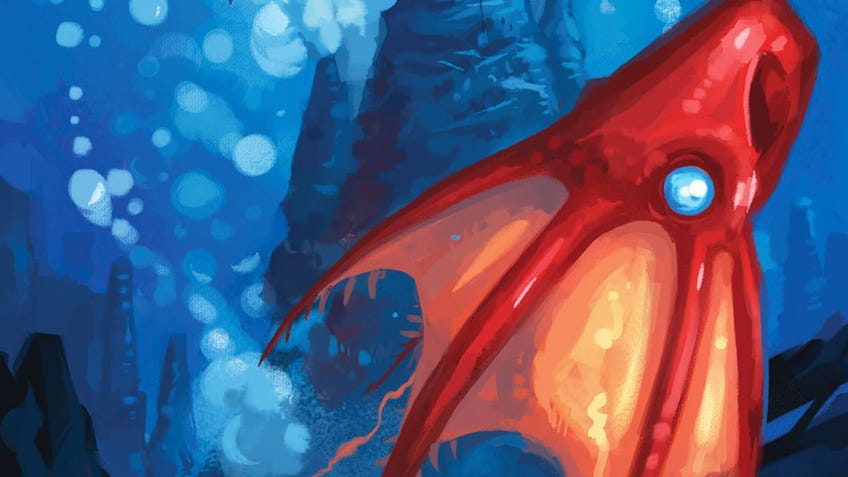 Develop underwater ecosystems by heating the ocean depths in Deep Vents, the upcoming board game from Ryan Laukat, the designer of Above and Below.
Living far beneath the ocean's surface is a collection of strange and incredible sea creatures, all surviving thanks to the heated water expelled from the cracks running through the seafloor. These deep sea creatures rely on the heat and minerals provided by the hydrothermal cracks, until they can eventually grow and evolve into entirely new species of life - dramatically changing the underwater ecosystem once again.
In Deep Vents, two to four players must compete to create and support the largest deep sea ecosystem by placing tiles adjacent to one another. Each tile placed will contain a certain amount of precious archaea - the currency of the upcoming board game - and will show either a certain geographical element, such as deep heat vents, or a new organism to add to the player's ecosystem.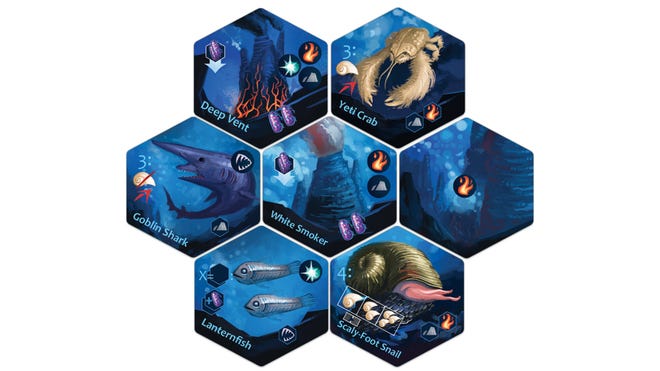 By placing certain tiles next to one another, players can decide whether to grow or trigger each tile in their ecosystem. By growing tiles players can place archaea on them which they can then use to perform certain actions by triggering tiles. The actions that players can perform depends upon which tile they choose to remove archaea from - with possible actions ranging from attacking opponents, gaining defence shells, moving archaea and decimating tiles to turn them into heat sources.
Attacking opponents forces them to either discard archaea or take a shortfall token if they don't have enough, with any player holding two shortfall tokens by the end of their turn getting removed from the game.
Deep Vents ends when either only one player is left remaining or eight rounds have passed, with the winner being whoever has the most archaea and shells in reserve or on tiles. The game plays in around 40 minutes.
As well as Laukat - the creator of quick board game Eight-Minute Empire and the sequel to Above and Below, Near and Far - Deep Vents was co-designed by T. Alex Davis, who helped to co-create the Sky Islands expansion for the beginner board game Small World. Small World was recently announced to be getting a video game board game spin-off in the form of Small World of Warcraft later this year.
Red Raven Games, the studio founded by Laukat, is the publisher behind Deep Vents. The company has previously released titles such as the designer's beginner board game Megaland and adventure board game Islebound.
Deep Vents is due for a wide release on August 5th 2020, with an RRP of $34.99 (£29). The upcoming board game is available now via a pre-release on Red Raven's online store, with orders currently limited to 50 copies a week and exclusively in the US due to COVID-19.