Follow the yellow brick road to roleplaying with the Adventures in OZ books for D&D
Somewhere over the ranger's bow.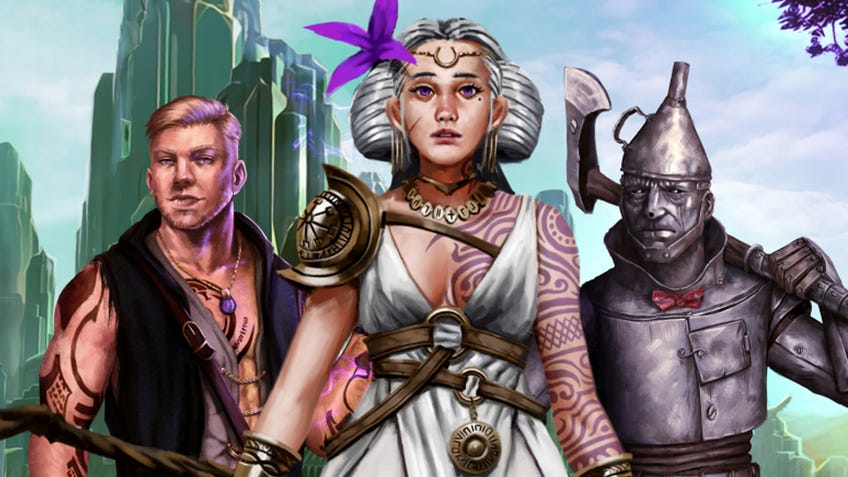 Find the Emerald City and join the Lollipop Guild in the Adventures in Oz roleplaying game books for Dungeons & Dragons.
Designed to be used with the D&D 5E system, the Adventures in Oz sourcebooks are inspired by the works of L Frank Baum - which are best known for being adapted into the 1939 film starring Judy Garland - featuring a setting and cast of characters based on those featured in the original early 20th century books. Using both the Adventures in OZ Campaign Setting and the Beast & Beings sourcebook, players and dungeon masters will be able to create and pursue adventures in the magical world of Oz.
The Campaign Setting for the fantasy RPG includes a collection of playable classes, species and professions, thereby giving players everything they need to make their very own munchkins, porcelain Kaolin, Quadlings and even winged monkeys. Basic classes that players might recognise from the Dungeons & Dragons 5E system are given progression paths unique to Oz, such as Paladins who have taken the Oath of Emeralds or a good or wicked witch. Alongside this are a selection of magical items, spells, curses and adventure settings for DMs to use when creating their own stories in the land of Oz.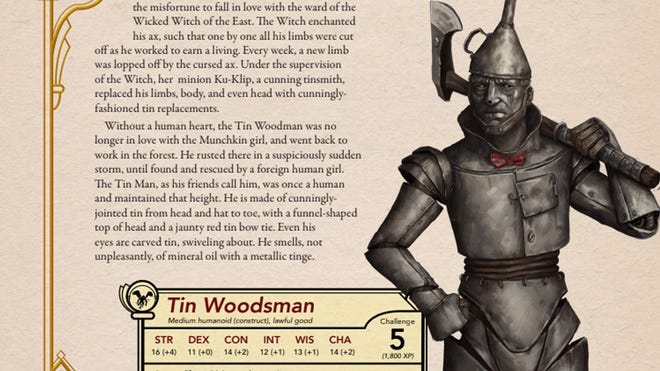 Alternatively, the Beasts & Beings sourcebook for Adventures in Oz is specifically designed to help dungeon masters only, with a compendium of non-player characters and enemies that they can use within their campaigns. Besides Dorothy, Scarecrow, Tin Woodman and the Cowardly Lion themselves, the book also contains information on characters like Glinda the Good, the Wicked Witch of the West and even the Wizard of Oz themselves.
The book also includes a bestiary of monsters for players to fight or befriend such as Crabfolk, Goozle Goblins, Giant Squirrels, Balloonfish and many others besides. Beasts & Beings has deities from Baum's book series for DMs to apply to their stories, alongside a selection of starter modules that they can try.
The Adventures in OZ sourcebooks were co-created by David Speakman - an award-winning journalist - Jeannie Warner, Aaron Cheung and Marcus Ogawa. Double Critical is the publisher responsible for releasing the two sourcebooks, with the studio's only previous title being a game called Campaign for President.
The Kickstarter campaign for the Adventurers in Oz sourcebooks is live until July 15th, with a pledge of $49 (£36) getting backers a copy of either the Campaign Setting book or Beasts & Beings in March 2022. Alternatively, backers can pledge $45 (£33) to get the PDF version of both books.