Build a farm from your pocket in tiny Sprawlopolis spin-off Agropolis
Pint-sized pastoral.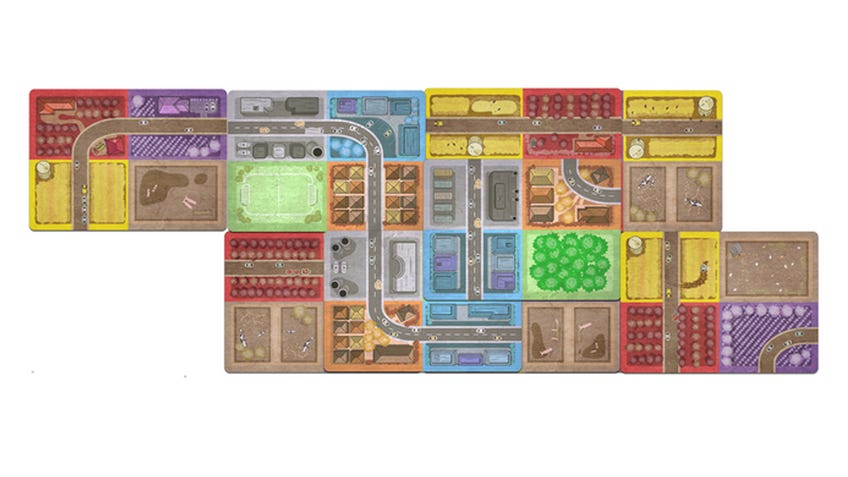 Plant fields, build pig pens and lay down roads in Agropolis, an upcoming spin-off from board game Sprawlopolis that's small enough to fit inside a wallet.
In Agropolis one to four players work together to form their very own countryside world by laying down cards and scoring points. The co-op board game sees players drawing three randomly-selected scoring cards, with each one determining how the players can earn points during that game. For example, players can score points for laying down orchard cards adjacent to one another or playing cornfield cards in the corners of their farmland.
These scoring cards also determine how many points players need to earn in order to win the game, with the combined total of all three cards making the target amount.
Each turn, players choose which cards they want to play where, with the arrangement of their farm being driven by the score cards currently in play. The deck in Agropolis is made up of four different types of card: vineyards, orchards, cornfields and livestock. The key is to create large areas of all four. However, players will need to be careful about playing cards showing any roads, as the group will lose a point per stretch of road.
The upcoming board game is a standalone spin-off from Sprawlopolis, a city-building game for one to four players released in 2018 after a successful Kickstarter campaign. As with Agropolis, Sprawlopolis sees players selecting and laying down cards to create a landscape - albeit an urban one - as either a co-op experience or solo game.
Agropolis and Sprawlopolis were both designed by a creative team made up of Steven Aramini, Paul Kluka and Danny Devine, who also worked together on Wild West card-drafting and set-collection game Circle the Wagons.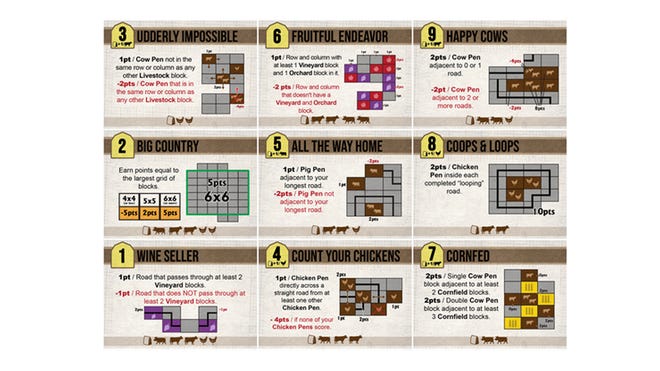 Publisher Button Shy is known for releasing various 'wallet' games. Other than Agropolis and Sprawlopolis, it's been responsible for publishing Tussie Mussie, a flower-arranging card game designed by Wingspan and Mariposas creator Elizabeth Hargrave.
The Kickstarter campaign for Agropolis is live until October 10th, with a pledge of $10 (£8) getting backers a copy of the game due to arrive next February. Alternatively, backers can pledge $3 (£3) for a print-and-play version they'll be able to access from January.