Alice is Missing expansion introduces new locations, suspects and clues to the texting RPG
Silence falls in Silent Falls.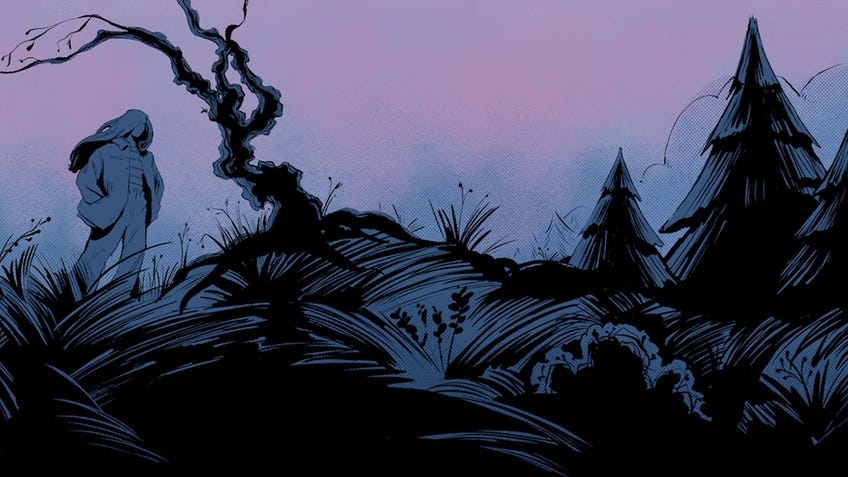 A new expansion for Alice is Missing, the texting tabletop roleplaying game, will introduce additional content.
Alice is Missing: Silent Falls is an upcoming tabletop RPG expansion that will provide players with a new deck of cards to use alongside their playthroughs. (Thanks Polygon.) The Silent Falls deck will almost double the number of cards players will have to use during their games of Alice is Missing, giving them new ways to complicate the search for their lost friend. All cards featured in Silent Falls are optional, with players being free to add as many as they'd like to the deck for their current playthrough.
The Silent Falls expansion is designed for groups of players who are already familiar with the core rules-light roleplaying game, as it will introduce additional obstacles for players to tackle. Featured within the expansion are three new suspects for players to question, including the town sheriff – Officer Prescott – whose shady behaviour indicates that the law enforcement can't be trusted. The other extra subjects found in Silent Falls are Alice's father, John Harwood, and an old school friend who stirred up trouble back in the day.
A trailer for Alice is Missing.
Besides the extra suspects to interrogate, the Silent Hills expansion will contain a selection of new locations for players to discuss and reference in their discussions about Alice's potential whereabouts. There will also be a collection of fresh clues for players to unearth and use to piece together what might have happened to their mutual friend.
Alice is Missing: Silent Falls was created by Spenser Starke, the designer behind the original Alice is Missing and other tabletop RPGs such as Icarus – a game about building a doomed city using a tumble tower – as well as being a Game Designer for D&D actual play series Critical Role. Hunters Entertainment is the company responsible for releasing Silent Falls, alongside the original TRPG and co-publishing titles like Kids on Bikes and The Altered Carbon RPG.
Johnny shares their favourite tabletop roleplaying games that aren't D&D.
In Alice is Missing players become a group of friends who each share a connection with the titular missing person. As this band of friends, players communicate with each other through text or WhatsApp messages, discussing what they know about Alice's disappearance and where she might be found. A deck of prompt cards will drive the conversations that players have with one another, both in group chats and in individual messages. As the game progresses, new information will come to light and players will have the opportunity to examine their relationships and thoughts about Alice, as well as the town of Silent Falls.
The Kickstarter campaign for Silent Falls is set to be launched on February 14th, with pledge amounts and estimated release dates yet to be confirmed.