Alien is getting a tabletop RPG from the publisher of Tales from the Loop
On the tabletop, no one can hear you scream.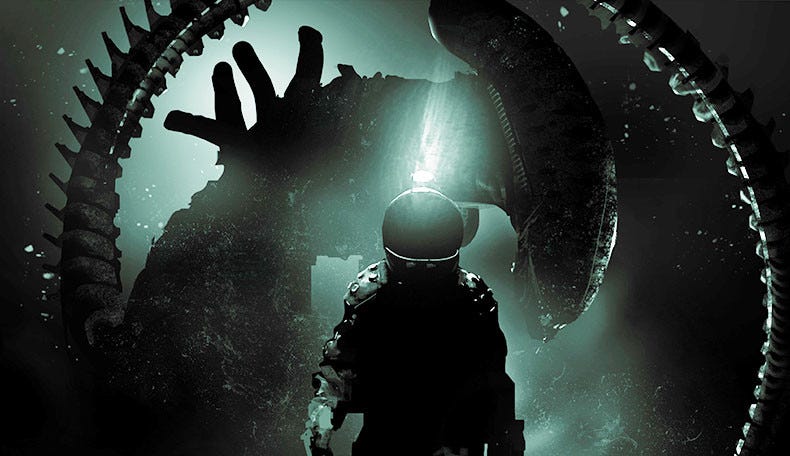 A new official RPG based on the iconic Alien series is landing next month. Imaginatively titled the Alien RPG, it's a joint effort from 20th Century Fox and publisher Free League.
Thank the mighty Xenomorphs, because it's been nearly three decades since we've had a tabletop RPG instalment from the series. The last was the not-so-awesome Aliens Adventure Game from 1991.
Unlike that, the new adaptation is based after the events of Aliens, taking us to the year 2183. Mercifully, this wipes Alien 3 and Alien: Resurrection from the tabletop RPG canon.
As you'd expect the Alien RPG promises plentiful blood, greedy corporations and forbidden horrors all out in the pitiless void of space - a place Free League assures you is "not your friend".
The recently released Alien RPG announcement trailer is packed full of mysterious monoliths, creeping Xenomorphs and chest-bursting-based fun times.
World-wise, you'll be exploring the Outer Rim Frontier. Not everyone is guaranteed to make it out alive. You can play a host of sci-fi characters, like colonists (definitely doomed), colonial marines (very doomed), and seedy corporate stooges. Good luck.
It has two main game modes. Firstly, there's Cinematic play, which includes pre-made scenarios that follow similar arcs to an Alien film. Designed to be played in a single session, these one-offs promise swift and suitably nasty games.
Among them is scenario Chariot of the Gods which includes a drug-addicted addicted pilot and disgruntled technicians. The adventure's been penned by sci-fi novelist and Death of the Planet of the Apes author Andrew E.C Gaska.
Second mode Campaign is designed for an ongoing campaign, with multiple characters playing over numerous game sessions.
This provides ample opportunity to explore the Alien universe freely. Plus, game masters can take a sandbox approach here and pen their own horrifying sci-fi tales.
Engine wise, it's based on the Year Zero Engine, which is used in post-apocalyptic tactical tabletop RPG Mutant: Year Zero. The engine has been adapted by Alien RPG game director Tomas Härenstam to enhance the horror, action and isolation aspects so crucial to the series.
The Alien RPG itself includes a 392 page hardback rulebook complete with illustrations. You'll also get a set of maps, some custom dice, and a thematically appropriate game master screen. Price is yet to be confirmed.
The Alien RPG set will be bursting onto the scene come 10th December (just in time for festive frolicing), with further expansions planned for August 2020.