City-building PC game Anno 1800 is getting a board game
From Wildlands and Brass designer Martin Wallace.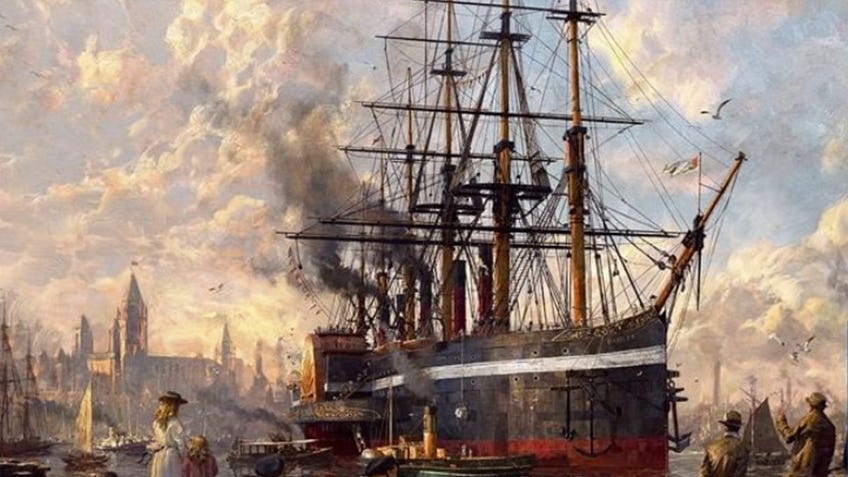 Historical city-building PC game Anno 1800 is being adapted into a board game spin-off.
Anno 1800 is a video game set during the 19th century, in which players sail across the ocean to the New World in search of trade and materials for industrial development. They construct and develop cities across the world using the resources they obtain and trade along the way.
The latest entry in the 20-year-old Anno series, which has included entries set in both the past and future, Anno 1800 combines city-building with exploration in a story-driven campaign about the expeditions to South-America. Players can challenge each other to competitive multiplayer matches in which they go toe-to-toe against one another to establish the greater civilisation.
The video game board game adaptation looks to translate these beloved mechanics into an engine-building game - meaning players gradually upgrade their options and open up new possibilities - that will focus on both trading and city-building.
Featuring sailing exploration and the establishment of civilisations on new islands, this upcoming board game will pit players against one another in a battle of balancing the needs of the population with the player's ambitions. The ultimate goal of Anno 1800 will be to form a society of farmers, workers, artisans, engineers and investors - all working together for the betterment of everyone. However, players will have to be wary of their opponents and prepare to compete against their civilisation.
Anno 1800 is designed by Martin Wallace, the creator of Brass: Lancashire and Age of Steam, as well as Discworld: Ankh-Morpork - based on the Terry Pratchett novels - and the recent skirmish game Wildlands.
The publisher behind the game is Kosmos, which previously adapted another city-building PC game - Cities: Skylines - for the tabletop. The publisher's legacy game city-builder My City is among the nominations for this year's Spiel des Jahres award.
According to an Instagram post by Kosmos, Anno 1800 is set to be released sometime in autumn 2020.