Ethnos is like fantasy Ticket to Ride, and it's getting a remake this summer
Archeos Society says goodbye to elves and orcs, hello to archeology.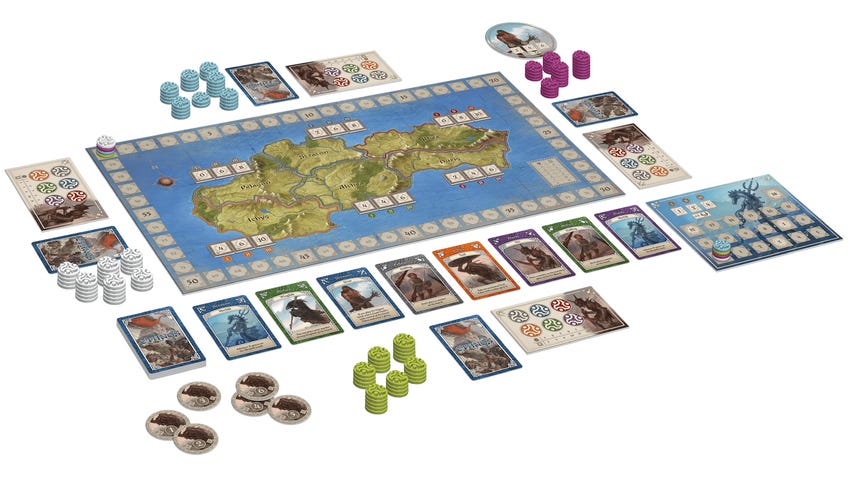 Arguably overlooked board game Ethnos is making a return with a new theme and name, six years after the fantasy Ticket to Ride-a-like first hit tables.
Designed by Paolo Mori - whose name you may recognise from pirate bluffing game Libertalia - Ethnos released in 2017 with a fantasy theme akin to Small World or Terra Mystica.
As in Ticket to Ride, players collect cards from a row of face-up cards or the main deck, before playing sets of matching cards from their hand to add their tokens to regions on the central board. (A bit like claiming routes in Ticket to Ride.) Regions score the player with the most tokens a set number of points at the end of each round.
Cards can also trigger unique abilities depending on the fantasy species - there are 12, from halflings and merfolk to minotaurs, trolls and giants - that grant additional effects and other ways to score points.
While Ethnos' original release garnered praise for its approachable gameplay, its generic fantasy theme, accompanying artwork from illustrator John Howe and visual design met a more mixed reception. (Personally, I liked the classical fantasy art!)
Upcoming remake Archeos Society will seemingly look to solve these complaints by transplanting Ethnos' gameplay into a brand new theme. Rather than leading fantasy factions, players will now be looking to assemble teams of archeologists to explore sites and make discoveries.
The game's cover artwork shows the kind of things you'd expect from such a theme - planes flying over jungles, golden statues, torchlit tombs and so on. Is archaeology less generic than fantasy? A bit questionably iffy nowadays? We'll leave you to decide on that.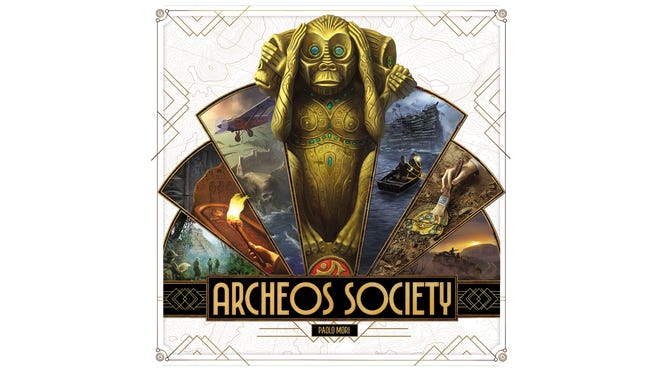 Either way, behind the retheme is Splendor maker Space Cowboys, taking over the reins from original publisher CMON. The studio offered little detail on what changes - if any - could be expected to Ethnos' gameplay and offering, beyond the new theme, name and artwork from John McCambridge.
"The Space Cowboys teams loved Ethnos and we were really happy when CMON allowed us to do this new version," said project manager Domitien Asselin de Williencourt in a BoardGameGeek forum post announcing the game.
Archeos Society will be released this June. A price is yet to be confirmed.