Ascension Tactics turns the fantasy deckbuilder into a miniatures game
From card game's co-creator.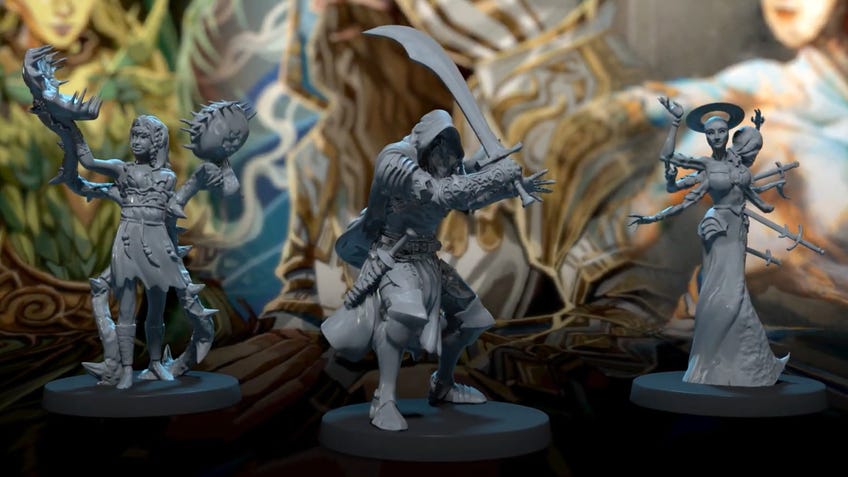 Deckbuilding game Ascension is being spun out into a new miniatures game, Ascension Tactics.
Co-created by former Magic: The Gathering pros Justin Gary, Rob Dougherty and Brian Kibler, the original Ascension sees players building up their individual deck of cards to defeat monsters and earn more honour points than their opponents.
The card game has seen more than 20 expansions since its release in 2010, but the upcoming Ascension Tactics takes the series in a completely new direction in the form of a crossover of its core deckbuilding gameplay with a tactical miniatures game.
In Ascension Tactics, players still acquire cards from a central row to gradually build up and customise their desk, but the cards are used to control champion miniatures on a hex-grid map board. The champions - which include a number of characters from the card game - compete to control the board by equipping items, using boosts and defeating monsters.
The miniatures game includes four game modes, including the option to play in a campaign, go head-to-head with up to three other players or experience Ascension Tactics as a co-op or single-player game. An optional drafting mode allows players to enter a scenario with a ready-made deck.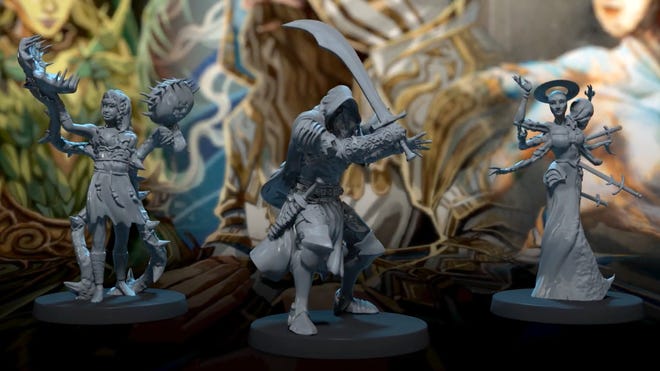 Ascension Tactics has been co-designed by the deckbuilder's co-creator Justin Gary, who also worked on the World of Warcraft Miniatures Game, and Ryan Sutherland, a designer at Ascension publisher Stone Blade Entertainment.
The game is currently live on Kickstarter, where it passed its initial £118,500 goal in three hours. The campaign will run until August 7th, with the $99 core box set to arrive with backers in August 2021.