'80s Judge Dredd board game Block Mania returns to let everyone wreck more Mega-Cities
Judgement time.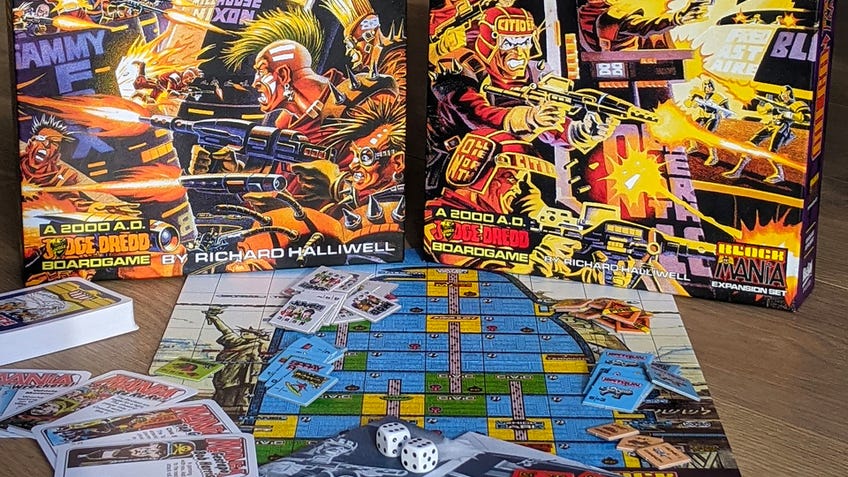 Block Mania, a classic board game based in the world of Judge Dredd, will be republished by 2000AD and Rebellion Unplugged - the studio behind the Sniper Elite board game and Adventures Presents RPG. The reprint bundles both versions of the 1980s competitive game, along with the expansion for adding multiple players.
Players take on the role of residents of the towering Mega-Cities hoping to deal as much violence and destruction to their neighbours as possible. The opponents put their boards next to each other and work through a deck of "dirty tricks" as residents find weapons and resources to help wreak havoc on the block next door. Once the last card of the deck is drawn, the game moves into a last-ditch mode where players burn through whatever they have left before the Judges arrive to shut the party down.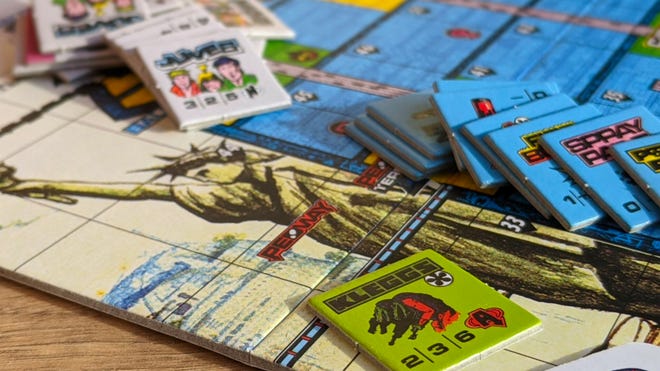 The original game was designed by Games Workshop's Richard Halliwell and published by the wargaming miniatures company, though it hasn't seen retail shelves in decades.
This reprint collects Block Mania alongside the Mega-Mania and Happy Hour expansions, which allow up to four players and provide additional strategy, enemies, weapons and obstacles to overcome.
2000AD says this limited-edition run aims to replicate as much of the initial production as possible, including the game board, tokens and box art. The weekly comic anthology first started running Judge Dredd comics in 1977. It did not specify how many boxes would be included in this production run.
The Block Mania reprint will go on sale at noon on November 27th via 2000AD's online store.