Incredible Tetris-like puzzle game Bullet is back with a reprint and two new expansions
SHMUP it up.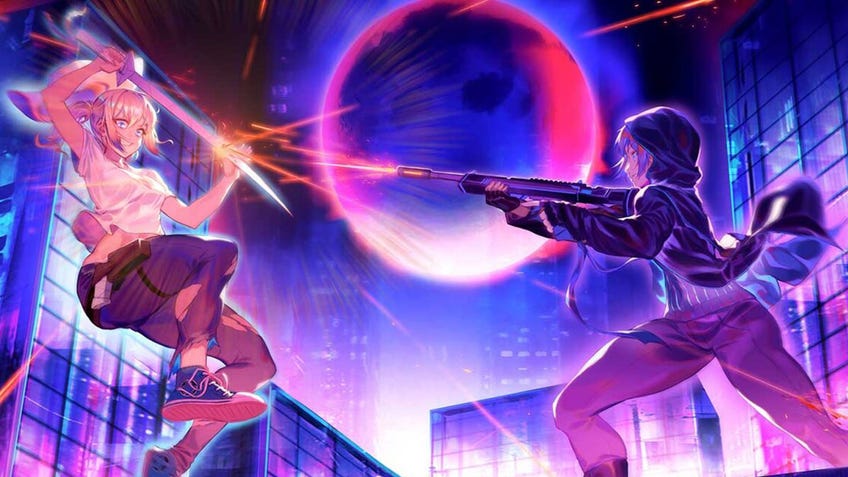 Tetris-meets-Touhou Project board game Bullet has returned with a reprint of the base game, plus two new expansions. Bullet Universe has hit Kickstarter with the best opportunity to grab both the excellent SHMUP style title since its release in 2020 and two expansions - one of which is themed around playable cats.
Bullet Universe is produced by Level99 games, the same creative team behind Bullet, along with the more recent Dead By Daylight and Guilty Gear Survive board game adaptations. This new campaign's big selling point is the pair of new expansions - Bullet Paw and Bullet Palette - which add a grand total of eight new playable heroines to the classic roster.
Palette will focus on artists of different types, from a skateboard-grinding graffiti artist and pop idol to a writer armed with a quill and, er… a queen die ruling over a castle full of board game components. By contrast, Paw highlights a quartet of furry felines, each more fantastical than the next. One might look like a Maine Coon with a lot of personality but another is definitely a pumpkin with cat ears and tiny little legs.
If you've never played Bullet, you're missing out on one of the best tabletop adaptations of a video game genre out there. Taking lessons from cult hits like Ikaruga and the competitive combat of PuyoPuyo Tetris, this board game pits up to four players in a battle of projectiles that each must quickly work to dispatch using strategy, special abilities and a lot of gumption.
The rules are fairly simple, and matches only take about 15-20 minutes. Bullets are placed on a player's 6x5 grid according to the colour and number on the token. Each character bears powers themed after an element, technology or other substance, and she will need to use those to manipulate the bullet tokens on her board. Line them up, clear them away and send them back towards one of your opponents.
Projectiles that manoeuvre to the bottom of a player's board damages their heroine - you want to avoid too many of those. Each turn - which is taken simultaneously - will increase the number of bullets you pull from the bag and slap on your board, not to mention whatever your opponents have managed to amass and redirect.
Bullet boasts four different game modes that support the base game and all three published expansions. Battle Royale lets two to four player duke it out in a free-for-all match, while boss battle teams them up to cooperate against a massive boss version of one of the included heroines. If you're rolling solo, try Score Attack Mode and last as long as possible against increasingly tense odds, while Team Battle Mode sends two teams of two into the bullet hell thunderdome where only one will emerge.
Level99 Games said it has decided to eschew a normal ad campaign for Bullet Universe and reinvested the funds into commissioning a small army of independent artists to fill the base game, Paw and Palette expansions with as much new art as possible. Everything made above the funding goal will be reinvested into increasing the quality of the reprint and better funding hired illustrators.
The Kickstarter campaign for Bullet Universe runs through December 7th and hopes to create a physical version of both new expansions and a reprint of the original Bullet box. Shipping to backers is expected to begin in June 2024 and will arrive before a retail run that will be handled after crowdfunding wraps up.