Bullet?? is bringing the intense 'puzzle action' of shoot 'em up video games to the tabletop
Inspired by classic shmups such as Ikaruga.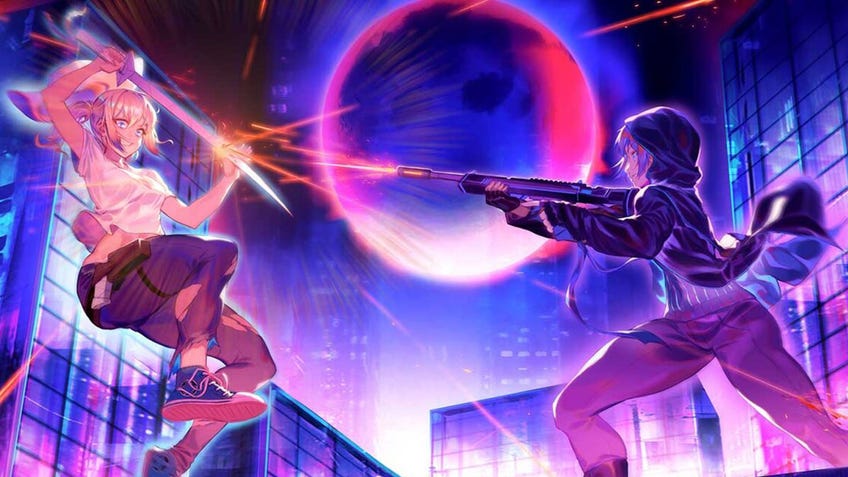 BattleCON and Pixel Tactics publisher Level 99 Games has announced its next upcoming board game inspired by classic video games: Bullet??, a "puzzle action tabletop game" that draws from the fast-paced genre of shoot 'em ups.
Shoot 'em ups - also known as shmups - are a genre of video games descended from arcade classics such as Space Invaders and Galaxian. They typically see the player controlling a character, often a spacecraft or plane, that must dodge a large number of projectiles from waves of enemies (leading to some games being described as "bullet hell" titles) and return fire to rack up the highest score possible.
Level 99 describes Bullet?? (yes, the name apparently includes the heart) as being inspired by shmup series such as Japanese studio Treasure's acclaimed Ikaruga - highly regarded for its novel use of polarity, requiring the player's ship to switch between different states to absorb some bullets and avoid taking damage from others - and The Touhou Project, a long-running cult series of video games created by one-person developer Team Shanghai Alice. Other shoot 'em up influences on Bullet?? include Deathsmiles, The Hurricane of the Varstray, Ether Vapor, and Acceleration of Suguri.
Bullet?? is set on a "far-flung future Earth" and sees up to four players take on the role of heroines defending the planet from evil. Each of the eight playable characters has a different power, ranging from control over gravity, sound and technology to - bizarrely - "paper" and "triangles", that they must use to hold off the attackers.
The board game can be played in four different modes, including a free-for-all battle royale played in real time with two to four players against each other. Optionally, the team battle mode allows two teams of two to face off to eliminate their opponents.
Bullet?? becomes a co-op board game in a boss mode where up to four people join forces to withstand the attacks of a boss; there are eight different bosses in the game, one for each player character. A score attack mode turns the experience into a solo board game, with a single player aiming for the highest score in the face of increasing difficulty.
The board game plays in under 20 minutes, and is described as being "accessible" to learn.
Further gameplay details are yet to be revealed, with Level 99 revealing Bullet?? has been in development for two years by designer Joshua Van Laningham. The upcoming board game's anime-style artwork has been illustrated by Usanekorin of Collateral Damage Studios, a Singapore studio behind several board games and tabletop RPGs.
Bullet?? will come to Kickstarter this summer, with a full release date yet to be revealed.
Level 99 recently announced plans for a fourth edition of BattleCON - its fighting card game inspired by arcade games such as Street Fighter - which will release this summer.