Roll20's first exclusive RPG Burn Bryte releasing next month, designed specifically to be played online
Exclusive to virtual roleplaying platform.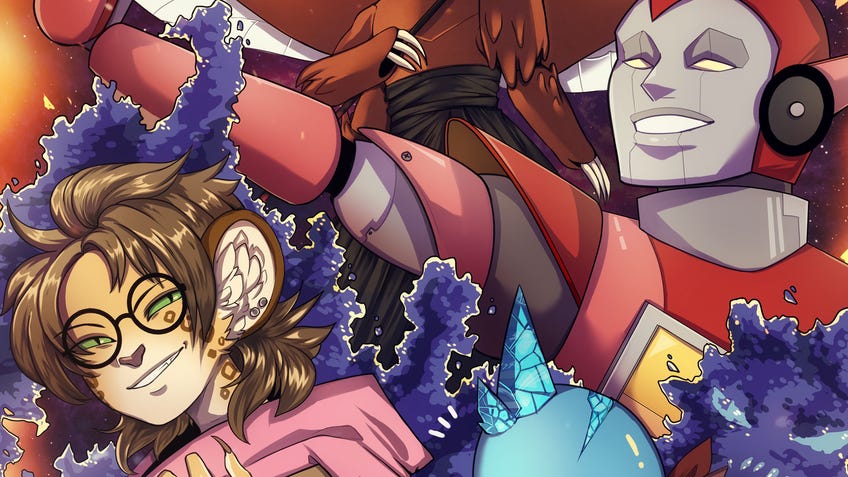 The first tabletop RPG created by online roleplaying platform Roll20, Burn Bryte, is seeing a release next month.
The upcoming RPG is said to have been in development for over three years, and is the first title created by Roll20 exclusively for its virtual tabletop. Roll20 is a digital roleplaying toolbox that allows players to roll dice, track character stats, use maps, communicate and more in a browser window. The platform includes official support and content for RPGs such as Dungeons & Dragons 5E, Call of Cthulhu and Pathfinder, along with general tools for playing tabletop RPGs online.
Described as a "pop science-fantasy-themed" game, Burn Bryte sees players explore the sci-fi setting of the Olaxis Galaxy, which is under threat from The Burn, a phenomenon causing the destruction of planets and systems at the edge of the universe.
The players create heroes who explore the setting together on a spaceship, encountering monsters and the setting's mix of ancient ruins and futuristic locations. Burn Bryte's technology is powered by magic, with the roleplaying game said to be influenced by the likes of Star Wars, Voltron and Guardians of the Galaxy.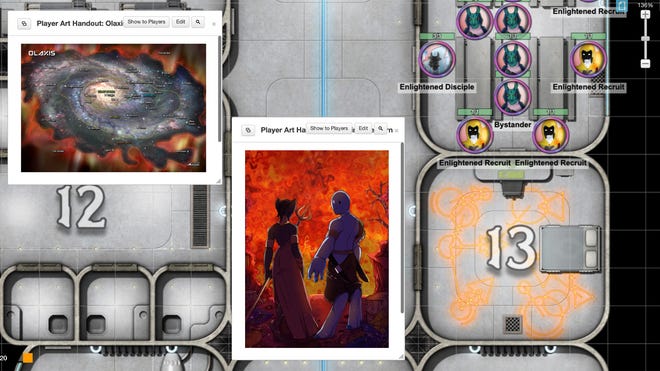 Roll20 says the RPG has been tailored specifically by lead designer James Introcaso to be played online using its tools. Touted features include the ability to create "super customizable characters with unique backstories in a matter of seconds", customise the party's spaceship, roll on random tables during the course of gameplay and add automated conditions to creatures with a click. The gameplay is said to involve rolling "fistfuls of dice" that are instantly calculated by the app. There are also safety features that allow players to anonymously raise a request to stop the game or avoid certain content.
Burn Bryte's core rulebook will be released on July 7th for $30 alongside the first starter adventure for the game, Burning Daylight, which includes pre-generated characters, quickstart rules and maps for $10. A $50 starter bundle will include the rulebook, Burning Daylight, four map tile art packs and an exclusive character art pack. Being exclusive to Roll20, Burn Bryte cannot be downloaded or played elsewhere.