Stormlight Archive board game, based on Brandon Sanderson's bestselling book series, arriving this summer
Don't be a try-shard.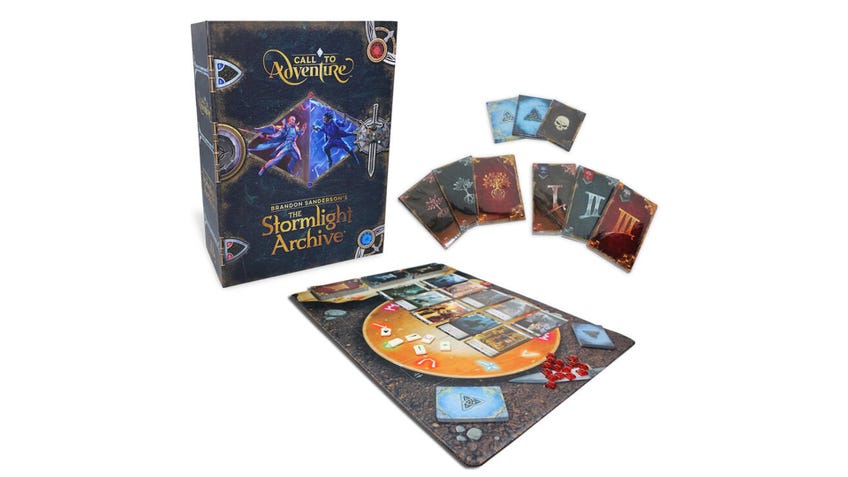 The first board game based on Brandon Sanderson's fantasy book series The Stormlight Archive has been given a release date for this summer.
Call to Adventure: The Stormlight Archive is based on board game Call to Adventure, which was successfully funded on Kickstarter in 2018 by Boss Monster publisher Brotherwise Games. The board game sees players creating heroic characters in an ongoing narrative shaped by the players' decisions as they gain traits, meet allies, defeat monsters and earn destiny points.
The Stormlight Archive is a series of books by Brandon Sanderson set in the fantasy world of Roshar, in which some people have the ability to perform amazing feats - such as manipulating light to create illusions or grabbing and pulling things from a distance. These people are known as the Knights Radiant and they must band together to save the people of Roshar from a terrible force called Odium. The first book in the Stormlight Archive series, The Way of Kings, was released in 2010 and has so far been followed by two sequels in a planned run of ten novels. The fourth Stormlight Archives book, Rhythm of War, is due for release this November.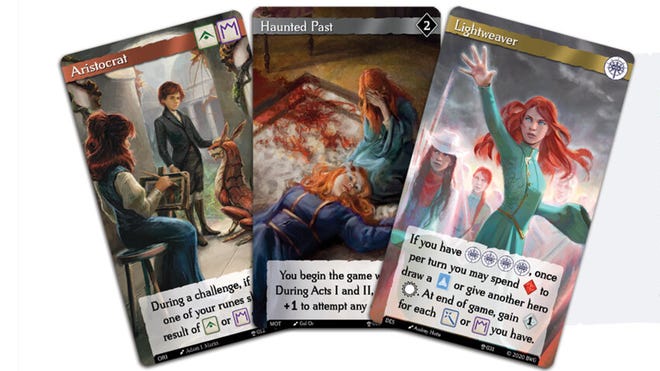 In Call to Adventure: The Stormlight Archive, two to four players begin with a certain origin based on various characters found in Sanderson's book series, as well as a motivation and overall destiny that will help to define the players' characters. Depending upon the cards players are dealt at the beginning of the game, they will either be working with or against the others.
During the upcoming board game, players must build their character by completing certain challenges and earning new cards to play in front of them - similar to other 'tableau-building' titles such as beginner board game 7 Wonders. Challenges can be completed by casting the required number of runes based on a player's character stats, with new cards improving the likelihood of passing harder challenges.
Players either work together or ultimately face off against one another, depending on who is working with the Knights Radiant and who is a Champion of Odium. In the co-op board game mode, all players must unite together as the Knights Radiant to unlock their abilities, defeat Odium and save the world of Roshar.
Call to Adventure: The Stormlight Archive was designed by Chris and Johnny O'Neal, the duo behind retro video game board game Boss Monster and its sequel, Boss Monster 2: The Next Level.
Sanderson's The Stormlight Archive is the second popular fantasy book series to be adapted for the game, following Call to Adventure: The Name of The Wind - adapted from The Kingkiller Chronicles by author Patrick Rothfuss.
Call to Adventure: The Stormlight Archive is set to be released on July 1st at a retail price of $40/£32.