Pull the longest strip of toilet paper while dodging poo in bizarre superhero board game Captain Wonder Cape
Royal flush.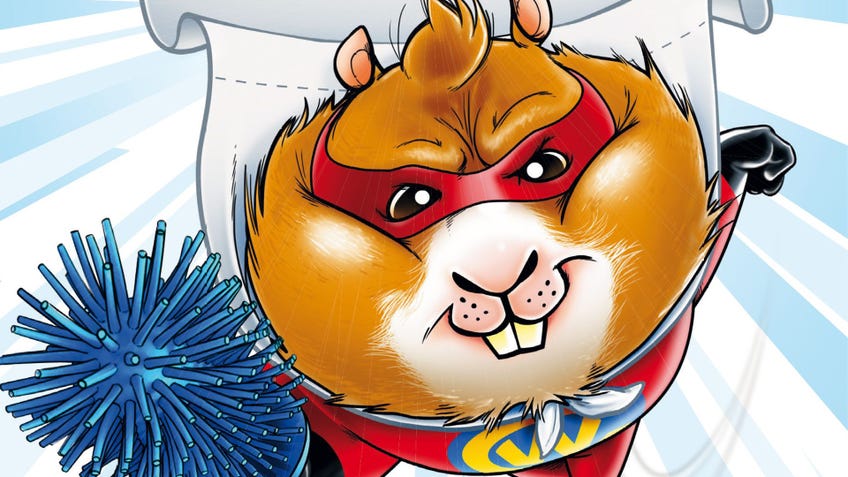 Protect Captain Wonder Cape's pristine toilet paper trail from Professor P's filthy schemes in an upcoming board game about washroom exploits.
A hamster superhero brandishing a powerful toilet brush, Captain Wonder Cape has an unfortunate habit of getting toilet paper stuck to their elaborate outfit. (It happens to the best of us.) However, this shouldn't mean that Captain Wonder Cape must suffer the embarrassment of having a dirty toilet paper cape, which is where the players come into the picture.
In Captain Wonder Cape, two to six players must help the titular superhero to pull their newly extended cape along with them, whilst avoiding the dreaded messes of Professor P. A dastardly villain, Professor P - controlled by one of the opposing players - will attempt to fling miniature poos at the superhero's flowing toilet paper cape - making it harder for players to pull it along further. (Thanks, BoardGameGeek.)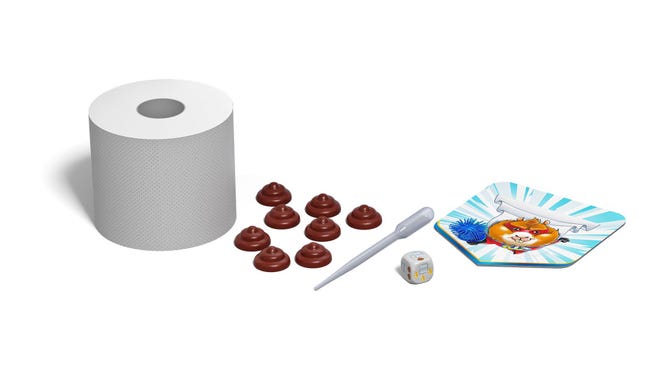 By delicately drawing the (actual) roll of toilet paper as far as they possibly can, one player will be gifted with the title of 'Captain Toilet Brush' by the end of the game. Images of the game's content shows that it comes with a pipette and a die for players to roll.
Captain Wonder Cape was co-designed by Carlo Emanuele Lanzavecchia - creator of deep sea diving co-op game Bermuda - and Walter Obert, who co-created both Uggtech and Kragmortha, two humorous games where players are expected to play-act.
Huch, the German publisher responsible for Captain Wonder Cape, has previously released board games such as Fairy Trails - created by Uwe Rosenberg, the designer of two-player game Patchwork and Cottage Garden - and last year's fantastically-themed Dreamscape.
Captain Wonder Cape is set to be released later this year, with a retail price yet to be confirmed.