Castle Panic's new expansion Crowns and Quests shakes up the co-op board game (Sponsored)
Playable characters and extra challenges bring a fresh experience to the table.
This article is sponsored by Fireside Games, publisher of Castle Panic. Castle Panic: Second Edition and Castle Panic: Big Box - Second Edition - which includes the base game, all four expansions and all promos - are available now. Visit the Fireside Games website to find out more and buy the games.
Castle Panic is back with a fancy second edition, along with a brand new expansion that brings a totally fresh experience to the co-op family standard.
Originally released back in 2009, Castle Panic tasks up to six players with defending a castle - newly christened Castle Bravehold in the second edition, following a fan vote - against hordes of orcs, goblins, trolls and other fantasy troublemakers. If they manage to survive the dozens of attackers with their castle towers standing, the players win.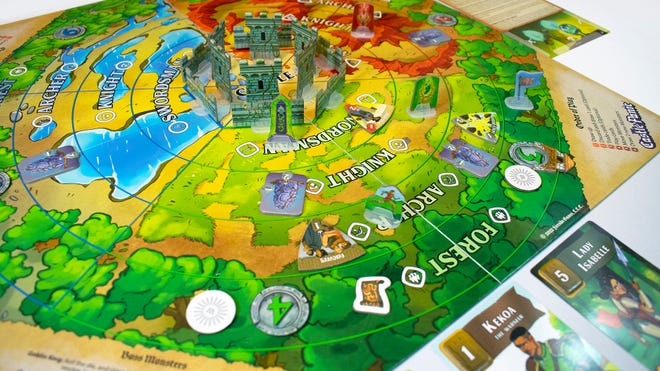 Castle Panic's new second edition overhauls the original game with the vivid, animation-inspired art style from the game's recent Deluxe Collection, as well as making a number of other improvements to its presentation and components (including better accessibility for colourblind players). The basic rules, meanwhile, remain untouched, helping players old and new jump into the beginner-friendly co-op challenge just as quickly.
Joining the three expansions is a brand new expansion, Crowns and Quests, that will give players a completely different way to experience Castle Panic. As well as being compatible with the game's second edition, Crowns and Quests can also be used with the original edition of Castle Panic.
The Crowns of Crowns and Quests are a dozen playable characters - Castle Bravehold's royal court - that players can embody during their next session. Each character comes with a unique ability - from Lady Isabelle's ability to push monsters back during attacks to architect Zhang Wei's wall-building prowess, allowing them to build with a single brick or mortar card instead of both - and takes up residence in one of the castle's towers. If their tower falls and there's not a vacant space to move into, the character's power cannot be used for the rest of the game - so defending the towers is more important than ever. Players must consider which abilities they are willing to sacrifice - and which may help spur them to victory - if the choice comes down to losing more than one tower.
The expansions' Quests, meanwhile, add an extra layer of challenge and strategy to Castle Panic in the form of new objectives that change how the game ends. Each game, players can choose to play with a standard and endgame quest, which must both be completed in order to stop the now endless horde of monsters and win.
The players might find themselves hunting the forest for a pesky stonethrower who will hurl boulders at their castle until slain, trying to cure a mysterious plague, placing teleports to zap the castle to safety or racing to bring down an obelisk that will spell doom - and defeat - unless destroyed. Some quests require unique actions, such as committing cards that aren't shuffled back into play until the quest ends. Most of the scenarios also feature specific components - such as an ambassador, evacuees and scout that place and retrieve items, search for magic spells and otherwise help complete quests.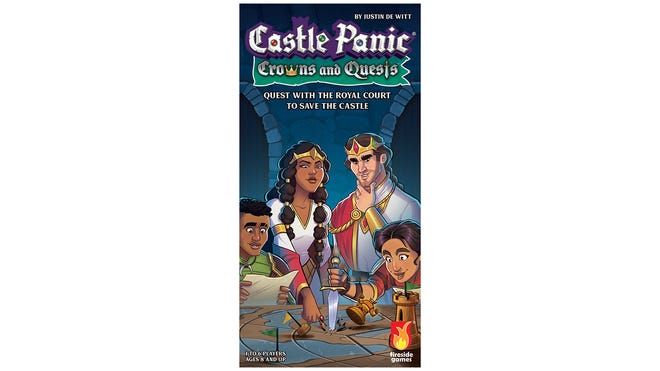 With eleven different standard quests and seven possible endgame quests that can be combined in a huge variety of ways, Crowns and Quests increases Castle Panic's replayability even further. Add in the combinations of characters and quests, and you could effectively be playing a brand new game every time. The new expansion can also be combined with the previous expansions for even more variety.
Castle Panic's second edition is available now, alongside its Big Box edition. The Big Box includes The Wizard's Tower, The Dark Titan, and Engines of War, which match the look of the refreshed Second Edition, plus 13 promo items, and the new Crowns and Quests expansion. The individual second edition versions of the Wizard's Tower, Dark Titan and Engines of War expansions will be released on January 25th, February 22nd and March 22nd respectively.