Castles of Mad King Ludwig: Collector's Edition coming to Kickstarter this month
Fit for royalty.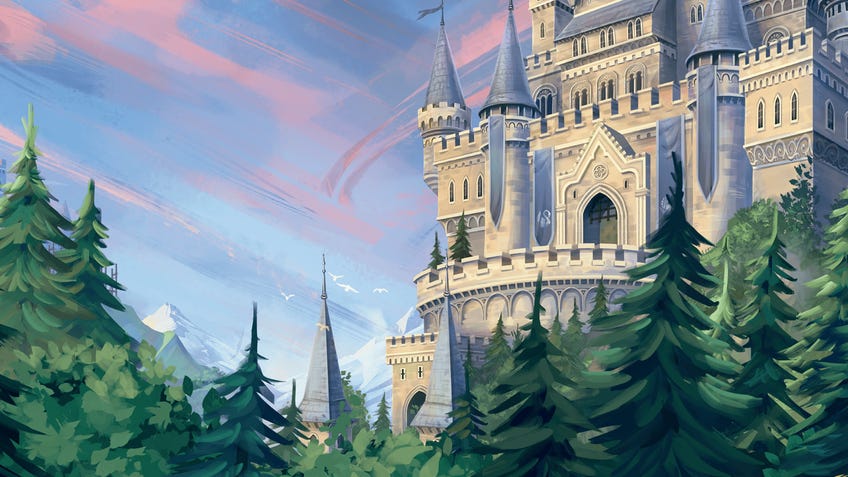 Revisit the rooms of the Bavarian monarch in Castles of Mad King Ludwig: Collector's Edition, an upgraded version of the board game arriving on Kickstarter later this month.
Unveiled seven years after the release of the original, the Collector's Edition of Castles of Mad King Ludwig will contain every expansion released for the game - including the Secrets expansion and all existing promo tiles - alongside two new expansions called Royal Decrees and Towers, which will feature 3D miniatures of eight different towers. The upcoming board game also boosts the possible player count from four to five players, and comes with new King's Favours and bonus cards.
Other than the additional content, the Collector's Edition features fresh artwork and larger versions of the game's various boards. Components can be held in GameTrayz storage organisers, players can use a dual-sided scoreboard and the player markers have been replaced with weighted swan figures.
Castles of Mad King Ludwig is a board game for one to four players about constructing decadent abodes for King Ludwig II of Bavaria. As building contractors charged with creating extravagant new castles, players will need to select the right rooms to please His Majesty - whose desires could change at any moment.
One player takes the role of a Master Builder who must sell the various available sets of rooms to the other players at a price they choose, before taking whatever rooms are left after their opponents have made their purchases. The role of Master Builder moves onto a new player once everyone has decided where to place their newly-purchased rooms in their castles. Players can score points depending on the size and type of room they construct, as well as gain bonus points for its location.
At the game's end, points are then given to players who have successfully fulfilled any bonus requirements - alongside building the most popular rooms and those based on the king's whims - before the player with the most points is named the winner.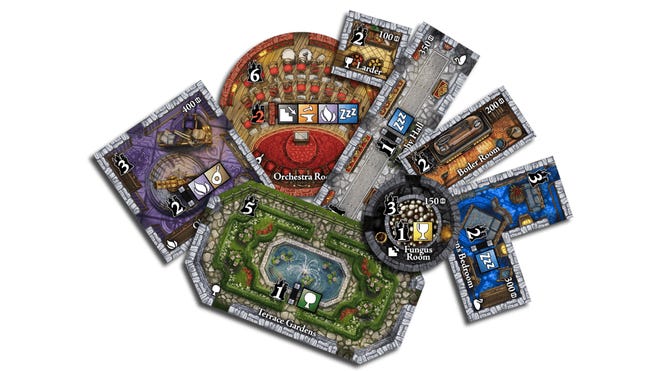 The original Castles of Mad King Ludwig was designed by Ted Alspach, co-designer of party game One Night Ultimate Werewolf and creator of the city-building game Suburbia.
Bézier Games is the publisher responsible for Castles of Mad King Ludwig: Collector's Edition - as well as the original game - and is known for releasing several Werewolf titles including Ultimate Werewolf: Ultimate Edition and its 2017 spin-off Werewords.
The Kickstarter campaign for Castles of Mad King Ludwig: Collector's Edition is set to be launched on January 19th, with pledge amounts and delivery estimates yet to be confirmed.