Century: Golem Edition trilogy comes to a close later this year with An Endless World
Golem get 'em.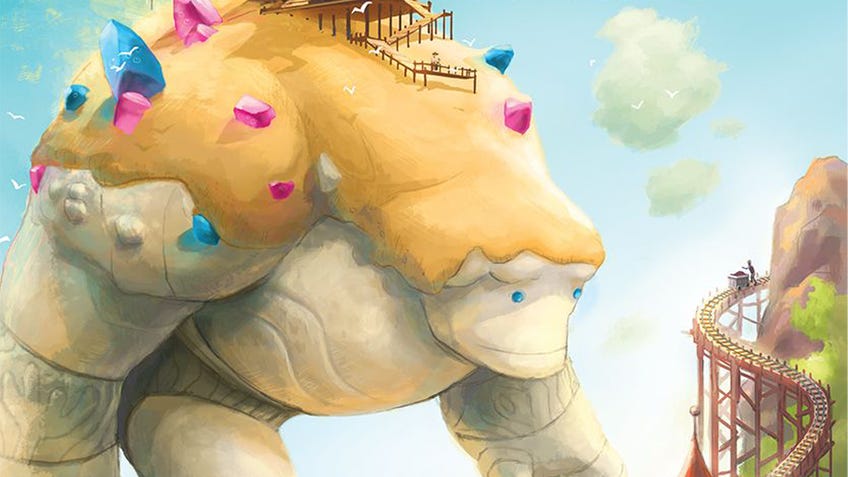 The Golem Edition trilogy, fantasy versions of the Century series of board games, will be completed later this year with the release of Century: A New World remake An Endless World.
Designed by Specter Ops creator Emerson Matsuuchi, the Century series began with 2017's Century: Spice Road, in which players travelled the famous Silk Road to deliver various spices, represented by cubes. Each of the two to five players became caravan owners in search of their fortune, with the option to establish trading routes, acquire more spices, sell their wares or rest along the road by playing cards and spending cubes.
Spice Road received two sequels, Century: Eastern Wonders - a board game that saw players' merchants competing to control the legendary Spice Islands - and Century: A New World, which had players trekking through the continent of South America to discover new spices and trade with locals.
The three games could be played as standalone experiences or mixed together in any combination - with either two of the games or all three - to form unique gameplay modes.
Following the release of Spice Road, a Golem Edition was released that changed the setting from the Silk Road to the fantastical land of Caravania. In the fantasy-themed spin-off, players found themselves travelling the Golem Road in search of magical crystals they could trade. Century: Golem Edition was initially only available directly from publisher Plan B Games or at conventions, with no sequels confirmed.
However, following the response to the first Golem Edition game, a similarly rethemed version of Eastern Wonders, called Century: Golem Edition - Eastern Mountains, was released in 2019. As with the original Century games, both titles could be played alone or combined for an additional way to play.
Upcoming game An Endless World looks to complete the Golem Edition trilogy by providing a fantastical version of third and final Century title A New World.
Set in the same universe as the previous Golem Edition games, but in an entirely new part of the land, An Endless World sees players discovering ancient golems that pre-date humanity's existence. Luckily enough, these golems appear to be friendly and want to help improve the players' crystal trade, so they'll have to work alongside them to maximise their profit potential.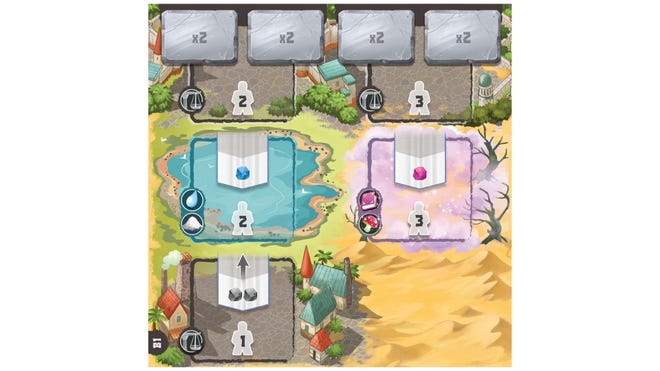 An Endless World was designed by Matsuuchi, who has worked on every game in the Century series so far - either as lead designer or a co-creator - as well as family board game Reef and hidden movement stealth game Specter Ops. Like the complete Century trilogy, the game will allow for four different game modes, depending on whether it's played standalone or combined with the other Golem Edition titles.
Plan B, which has also published Azul and its sequels, will release Century: Golem Edition - An Endless World in Q4 2020 at a retail price of $40 (£32).