Anime dating sims' feelgood vibes come to tabletop roleplaying in solo RPG Chronicle Connection Plus
Roll for romance.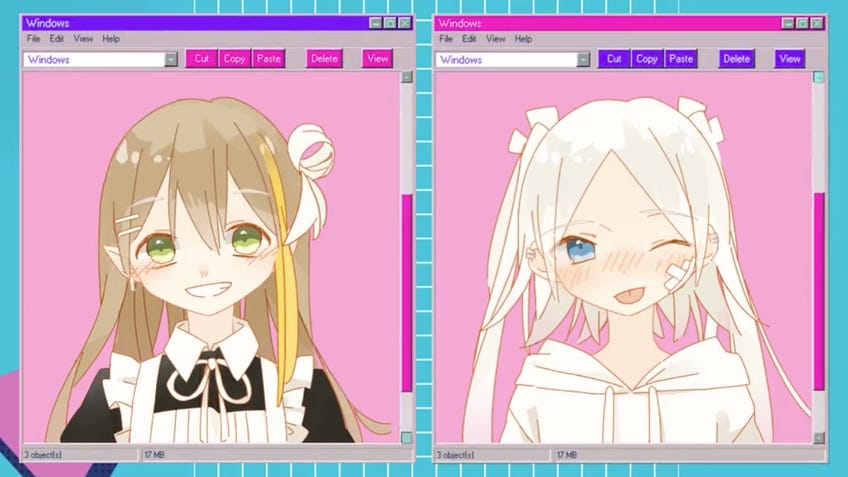 A new RPG looks to bring the romance and charm of dating sim games to the tabletop.
Chronicle Connection Plus is a single-player tabletop RPG that puts its lone player in the role of someone looking for love in the mid-nineties.
The upcoming RPG is a journalling game, meaning that players will record entries in an ongoing diary-style journal as they experience "a journey of romance, life, mistakes and success".
The player's hopeful singleton will have 24 in-game days to meet with potential suitors, drawn from a "large cast" of different character types and "myriad of unique connections". Among the characters will be revealed suitor Kana, described as "enjoy[ing] taking care of others so much that they often forget to take care of themselves".
As in typical dating sim games, at the end of the player's journey, they'll either succeed or fail in wooing their would-be partner (or partners).
The RPG's teaser trailer plays out over the top of pleasing lofi beats, pastel pinks and blues, and the aesthetic of retro desktop PC windows, if you want an early indicator of Chronicle Connection Plus' easygoing tone.
It's official! our solo-journaling TTRPG about romance, life, success, and failure is coming to Kickstarter! Follow the project below!https://t.co/rvHOwPlmc1 #ttrpg pic.twitter.com/VwMMrShFb0

— Rookie Jet Studio (@RookieJetStudio) November 8, 2022
Chronicle Connection Plus is the latest title from indie RPG outlet Rookie Jet Studio, which has previously released games inspired by video games, manga and anime including Castlevania and Berserk in Red Giant, JoJo's Bizarre Adventure and Persona in Over Arms, and FLCL and Kill la Kill in this year's Empty Cycle. In keeping with the studio's previous output, Chronicle Connection Plus also looks set to draw heavily from the visual style of Japanese anime and video games.
The RPG will hit Kickstarter next week, ahead of an announced release date. The crowdfunding campaign will include a limited edition cover edition for the book, which will likely spark nostalgia in anyone who grew up during the 1990s.